Mrs Worldwide 2019 – Grand Finale Scoring and Outcomes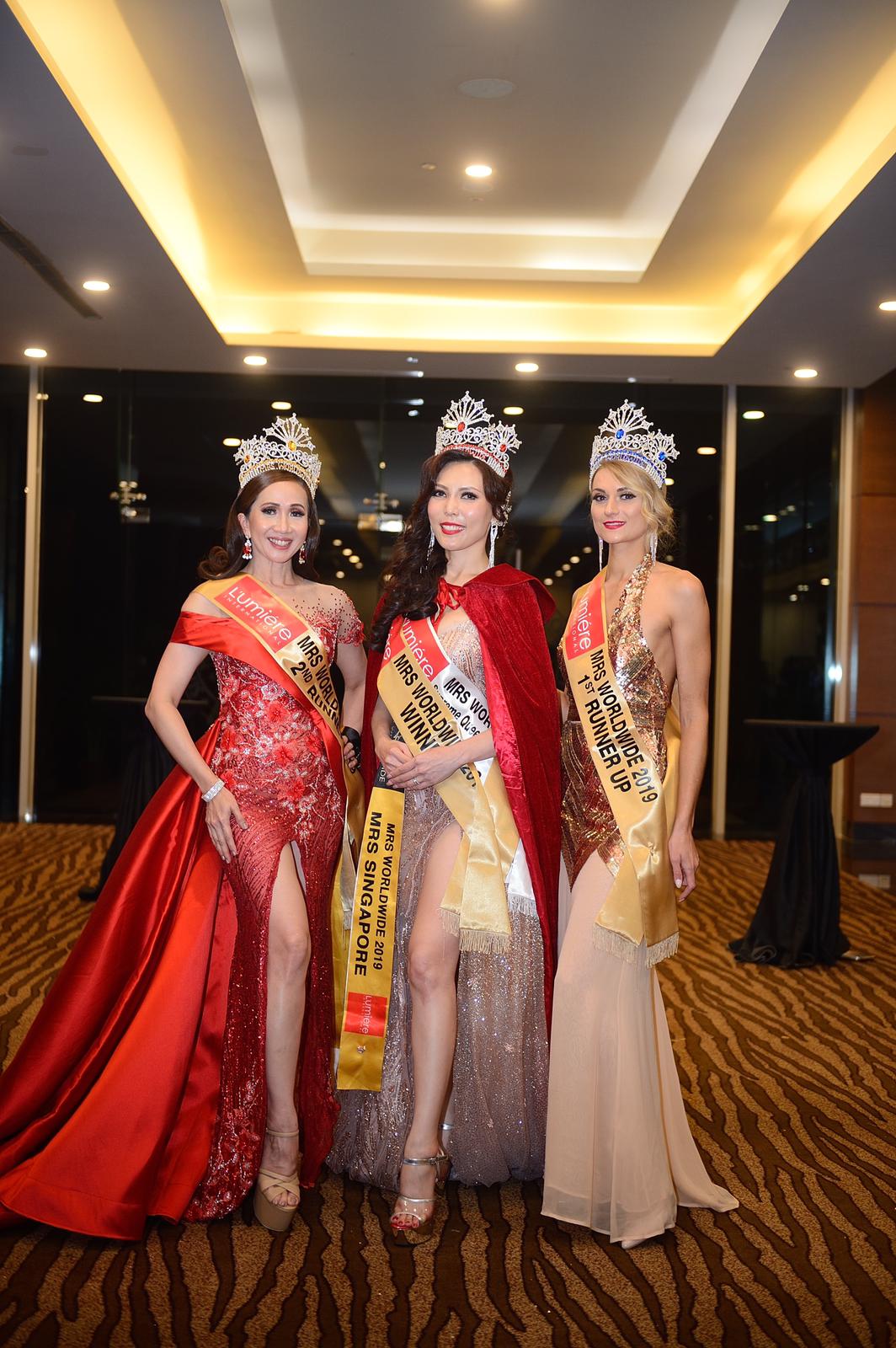 Singapore – 4th Nov, 2019 – 3rd edition of Mrs Worldwide 2019 has been a remarkable outcomes. Ms.Tan Quek Justina SB The International President of Mrs Worldwide 2018 said this is 3rd year of successful international married women beauty pageant. Mrs. Worldwide 2019 under licensed of Lumière International Pte Ltd – Singapore owned company. Mrs. Worldwide 2019 grand finale will held on Sunday 20th October 2019 at Singapore Island Country Club – Singapore.
Countries and representative that participated in this international beauty pageant for married women are: Africa, Vietnam. Netherlands, USA, India, Siberia, Russia, Germany, Tatarstan, New Zealand, Bulgaria, Asia, Philippines, Japan, China, East Asia, Malaysia, Asia, Borneo – Malysia, Indonesia, Thailand, Eurasia, Malaysia, Zambia, Belarus, Estonia, & Mexico.
During the Grand Finale of Mrs Worldwide 2019, Lumière International Pte Ltd – Singapore owned company had selected and recognized the following award.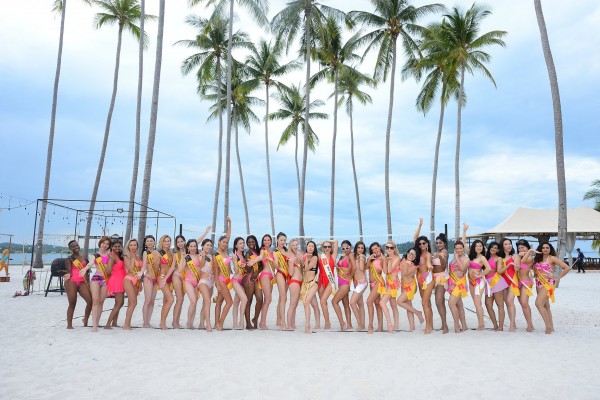 Winner of Mrs Worldwide 2019: SINGAPORE
Mrs Worldwide 2019 1st Runner Up: ESTONIA
Mrs Worldwide 2019 2nd Runner Up: PHILIPPINES
Top 10 Results: (In no order)
MRS CHINA
MRS ESTONIA
MRS GERMANY
MRS MALAYSIA
MRS PHILIPPINES
MRS RUSSIA
MRS SIBERIA
MRS SINGAPORE
MRS VIETNAM
MRS ZAMBIA
Subsidiary Awards:
Mrs Ocean Beauty – MRS ESTONIA
Mrs Dazzling Beauty – MRS EURASIA
Mrs Entrepreneur of The year – MRS INDONESIA
Mrs Elegance – MRS MALAYSIA
Mrs Timeless Beauty – MRS MÉXICO
Mrs Heritage Beauty – MRS MYANMAR
Mrs fashion Icon – MRS PHILIPPINES
Mrs Best Talent – MRS RUSSIA
Mrs Flawless Beauty – MRS SINGAPORE
Mrs Inspiration Beauty – MRS SOUTH ASIA
Mrs Fitness – MRS THAILAND
Mrs Legacy – MRS USA
Mrs Congeniality – MRS VIETNAM
Mrs World Peace – MRS ZAMBIA
BEST INTRODUCTION VIDEO – MRS INDONESIA
BEST NATIONAL COSTUME – MRS SINGAPORE
BEST EVENING GOWN – MRS PHILIPPINES
Queen of People's Choice – MRS ASIA
Mrs Friendship – MRS BORNEO
Mrs Wellness – MRS GERMANY
Mrs Glamour Beauty – MRS JAPAN
Mrs Lady of Brilliancy – MRS KOREA
Mrs Lumiere Beauty – MRS SIBERIA
Mrs Goodwill – MRS NEW ZEALAND
Mrs Tourism – MRS SINGAPORE
Mrs Charming – MRS RUSSIA
Mrs Millennium – MRS ASIA
Most encouraging woman of the year – MRS NETHERLANDS
Mrs Glory Beauty – MRS TATARSTAN
Mrs Lady of Empowerment – MRS INDIA
Mrs Photogenic – MRS BULGARIA
Mrs Noble Beauty – MRS EAST ASIA
Mrs Eco Beauty – MRS AFRICA
Mrs Kindness – MRS BORNEO
Mrs Supermodel – MRS CHINA
The 28 delegates have visited batam for their 3 days 2 nights photoshoot trips. They have visited Ranoh Island batam for their swim wear photo shoot as the ladies have enjoy jet ski and snorkelling at the beautiful private island with their accomodation at SBS Resort – Sembulang, Galang, Batam City, Riau Islands 29481, Indonesia.
The ladies have their talent segment night at Batam view Resort, follow be a poolside dinner and firework night. They even have their pamper spa at Eska Wellness Spa Branch Harbour Bay before they departure to singapore for their rehearsal and training.
Media Contact
Company Name: LUMIERE INTERNATIONAL PTE LTD
Contact Person: JUSTINA QUEK
Email: Send Email
Phone: +6597451072
Address:61 Jalan kasau
City: Singapore 739670
Country: Singapore
Website: www.mrsworldwide.org