TRICOAST PREYS ON ACTION-PACKED FILIPINO MARTIAL ARTS SHORT: 'BLOOD HUNTERS: RISE OF THE HYBRIDS' (AFM)
An avenging aswang killer teams up with a hybrid and a team of demon hunters to attack the lair of the most powerful underworld warlords, only to find themselves in a twisted trap and a fight to the death.
Los Angeles, CA – Nov 6, 2019 – "Scoring its first win for Best Feature Film at the NYCA Film Fest 'BLOOD HUNTERS: RISE OF THE HYBRIDS' was acquired by TriCoast Entertainment for worldwide distribution and slated for a world premiere at AMC Empire 25 in New York Times Square on November 9 this year," wrote The News and Story Board.
TriCoast Entertainment has launched world sales for writer/director, Vincent Soberano's (The Trigonal: Fight for Justice) upcoming Filipino-actioner, BLOOD HUNTERS: RISE OF THE HYBRIDS, at this year's American Film Market (AFM).
Dubbed as a visionary in the film arts for his utilization of Filipino martial arts in action scenes, BLOOD HUNTERS is an emergence of Filipino folklore, fantasy and martial arts. BLOOD HUNTERS stars Mayling Ng (The Suicide Squad, Wonderwoman), Sarah Chang(The Trigonal: Fight for Justice), ASEAN Taekwondo President and Olympian, Monsour del Rosario (Lethal Combat) and Ian Ignacio (BuyBust, Showdown in Manila).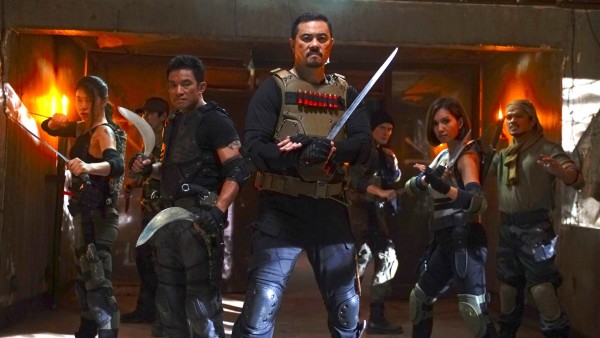 Based on the 2016 short film of the same name, BLOOD HUNTERS follows Gabriella, who is on a trail of vengeance after a monster killed her family. On her journey, she teams up with a group of monster hunters called the Slayers, and a hybrid killer named Bolo, looking to redeem his humanity. But when this unlikely troop realizes that they're all pawns in a twisted plan to lure and destroy the land's best demon hunters, together they must fight Naga and Gundra – the monster warlords of the supernatural underworld. Can they save the world from Naga, Gundra, and the Monster Queen?
Recently awarded 'Best Feature Film' at the New York Cinematography Awards, BLOOD HUNTERS "is an action packed motion picture in a new form, through Filipino folklore merged with the snappy moves of Filipino Martial Arts may well be considered as the emergence of a new breed of action flicks," continued The News and Story Board.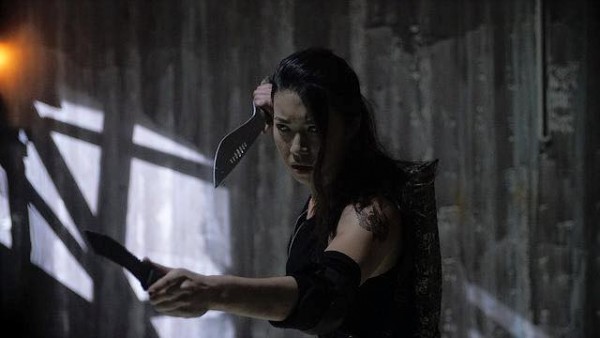 Produced by IndieGo Pictures Entertainment, TriCoast Entertainment will release BLOOD HUNTERS: RISE OF THE HYBRIDS in the U.S. during March 2020. Enter the twisted trap and fight to the death with the official trailer here: https://vimeo.com/360920169.
Alongside Mayling Ng, Sarah Chang, Monsour del Rosario, Ian Ignacio and Vincent Soberano, BLOOD HUNTERS stars nominated actress, Roxanne Barcelo (Tragic Theater, Wildflower), Mekael Turner (The Trigonal: Fight for Justice, Crazy Alien, China Salesman), Levi Ignacio (BuyBust), Temujin Shirzada (A Cure for Wellness, Fatal Blades), Will Devaughn (Desperadas 1 & 2, Beautiful Justice), Althea Vega (Watch Me Kill, Of Sinner and Saints) and several FMA masters in the Philippines.
The 2018 American Film Market will be held from Nov. 6th – 12th. For additional information about TriCoast Entertainment, please visit booth #810 at the Loews Santa Monica Beach Hotel.
To schedule a meeting, please contact [email protected] and for press inquiries, please contact [email protected]
For more information, please visit: https://www.thefilmcatalogue.com/companies/tricoast-worldwide.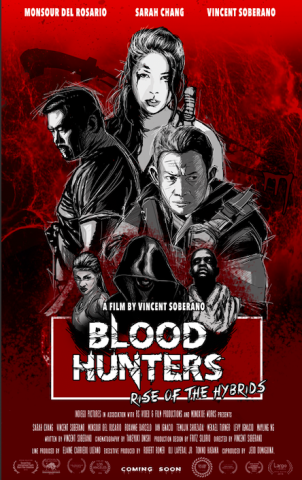 BLOOD HUNTERS: RISE OF THE HYBRIDS (2019, 70 min.) Directed and written by: Vincent Soberano. Producers: Jessie V. Efenio, Tonino Habana, Oli Laperal Jr., Robert Romer. Editor: David Benjamin Ignacio. Cinematographers: Miguel Cruz, Takeyuki Onishi. Original music: Tamara Dela Cruz. Philippines, English. IndieGo Pictures Entertainment, TriCoast Entertainment.
Production Company: IndieGo Pictures Entertainment.
About TriCoast Entertainment:
TriCoast Entertainment is a premium Domestic Distributor, representing the best of US and international films: in theaters, on VOD, on DVD and TV. Sister company to TriCoast Worldwide and TriCoast Studios, the company is located at the TriCoast Studio facility in Culver City, Los Angeles. Founded by: Strathford Hamilton and Marcy Levitas Hamilton.
Media Contact
Company Name: TriCoast Entertainment
Contact Person: Jenna Wilen
Email: Send Email
Phone: 3104587707
Address:11124 Washington Blvd.
City: Culver City
State: California
Country: United States
Website: http://www.tricoastworldwide.com