RemMe, the simple yet effective reminder app makes it almost impossible to forget the important things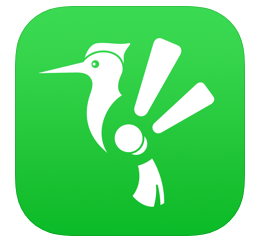 RemMe is a newly launched mobile application for iOS users that enables them to remember important things. It's a simple yet intuitive reminder app that makes it easy for the users to set reminders quickly and conveniently without any need of filling a lot of information. The application works in such a way that the reminders can't be missed. The user can conveniently move or stop the reminder from the lock screen. RemMe app can also send reminders in regular messenger and the recipient can simply accept and approve it.
RemMe app sends push notifications every minute making it impossible to forget the important things. In fact, the woodpecker on the app icon reflects the fact that the application reminds every minute. The app also enables the users to send reminders to others, both to individuals and groups. There is no need to unlock the phone and the users can just cancel and delay the reminders from the lock screen. What makes this app stand out from other organizers/planner apps is that it is highly convenient and user-friendly. To set a reminder or alarm for something, the user can simply enter the time and also set it to remind you every minute from a designated time so there is no chance of forgetting. With just one tap, the user can transfer the reminder to the home screen so it is always visible and can be set to remind again in 10 minutes, 30 minutes or an hour.
With the RemMe app, the users can send reminders to their contacts who have the app installed. It can be used to remind a friend or group of individuals for an event etc. The latest version of the app also has a feature of birthday reminders that reminds the birthdays in the contact list and the "Quick reminders" option to quickly create a reminder in just one click.
Although the basic features of the app are available for free, the users can subscribe to the premium package to access advanced features that make organizing and remembering tasks easier than ever. The 1-year subscription with a 1-month free trial is $0.49 or equal to the value that Apple App Store Matrix determines as the equivalent of subscription price in USD.
More information about the RemMe app can be found on remmeapp.com.
Download the app now from the Apple App Store.
Media Contact
Company Name: RemMe App
Contact Person: Stanislav Kunevich
Email: Send Email
Country: Russian Federation
Website: www.remmeapp.com