THE FAITH UNION CARD. THE WORLD'S ACCESS TO FINANCIAL FREEDOM.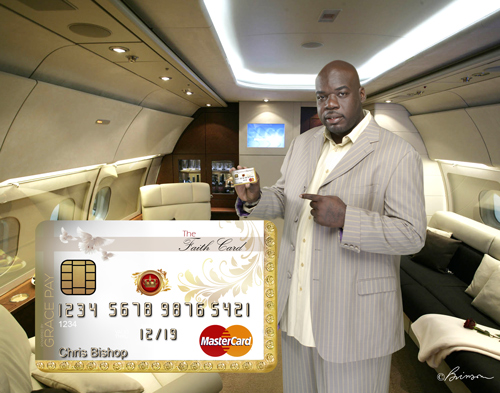 A paid membership-based program, Faith Union, provides financial tools, benefits, and products that offer a clear pathway to financial freedom for its members.
Dec 6, 2019 – Many hard working Americans are missing out on opportunities for financial freedom due to the lack knowledge, and access to the most beneficial financial tools. Faith Union is the solution for those who desperately desire to be financially astute. This program only costs cents per day. Three cents to be exact.
The Faith Union MasterCard is reloadable, and provides an easier way to budget and track customer spending. This card saves you money from the onset because it requires no enrollment or monthly service fee, and can be loaded by simply setting up a direct deposit, or conveniently linking it to a bank account.
The platform gives the customer added benefits by giving exclusive access to additional products such as: Faith Cash Advance, Faith Tax, Faith Credit Score, Faith Financial Empowerment, and Faith Disaster Relief; all are designed to offer a clear and more defined path to the financial freedom that will keep and place money in your pockets.
Faith Union Chairman, Christopher Bishop states, "Money is tight for millions of Americans, and 80% of consumers are currently living paycheck-to-paycheck. Consequently, they cannot pay in full at the point of sale. This hardship typically results in consumers turning to predatory credit options, which ultimately translates more than $70 billion of their hard earned dollars in interest and fees.
Faith Union is based in Orlando, FL. with access to over sixty denominations and approximately 45,000 churches in the United States alone. For a low cost, members can enjoy benefits that include savings at select stores, bill pay, and crucial financial training. Faith Union members can also shop millions of products, and pay later with no interest, and no credit score needed.
Bringing it all together, the Faith Union Financial Empowerment program that contains forty-five learning modules that cover the nine most critical facets for sound financial decision-making, and teaches how to start a home-based business to save thousands.
Faith Union is proud to also offer the following opportunities:
• Forex Training & Trading
• Stock Market Training & Trading
• Cryptocurrency Training & Trading
• Bill Reduction Service – This service negotiates with your provider and gets you savings on your cell phone, cable bill, electricity, and more!
Anyone can do it AND also earn a monthly pay.
The Faith Union Credit Score program, helps members navigate the credit repair maze, and all the laws regulating collectors, creditors, and credit bureaus with ease.
The Faith Tax program, an IRS-approved continuing education provider, that teaches members continuing tax education, shows them how to earn extra income to pay off holiday bills, and enlightens them on the best advancement opportunities for them.
Other Faith Union programs such as the Faith Union Disaster Relief (which responds to emergency disaster relief and long-term recovery efforts) and the Faith Union Cash Advance are designed to help members with zero interest. Faith Union is driven to connect your heart of faith to sound financial principles, tools, and opportunities.
Join us and begin navigating your finances in a way that makes you feel fulfilled, in balance with your faith, and secure.
About Faith Union
Faith Union is on a mission to provide financial services to middle class and low-income consumers so they can increase their income.
About Christopher Bishop
Christopher Bishop, the founder of Faith Union, is a man with a diverse marketing & management background. His enterprise executive management and sales experience span over fifteen years. He boasts a firm foundation in security between high-profile clients, including government officials and substantial net worth executives. Christopher has focused on building companies, building strategic partnerships, and facilitating capital through these strategic partnerships.
People are encouraged to go and register on https://www.faithunion.net/ to reap the dividends of this partnership. For more information, please call: 1-844-FAITH UNION (844-324-8486).
Media Contact
Company Name: Faith Union Corp.
Contact Person: 121 S Orange Avenue, Suite 1500
Email: Send Email
City: Orlando
State: Florida 32801
Country: United States
Website: https://www.faithunion.net/