Roadside Assistance And Towing For Individuals and Families Starting At Affordable Price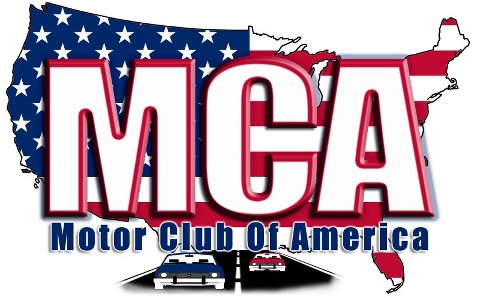 Roadside Assistance And Towing For $9.95 A Month
Motor Club Of America offers members 24/7 roadside assistance and towing. These vital services provide members with greater security and value to vehicle owners. It is an unbeatable deal combining safety, security, and the quality of care at just $9.95 a Month.
For the cost that is less than the cost of a cheap meal from McDonald's, you and your family will receive unlimited roadside assistance which serves to represent the needs of the motorist. This roadside assistance includes common breakdowns due to a dead battery, flat tire, lockout, need for fuel delivery, or for vehicles that need a tow due to inoperability or that was involved in a collision.
Some of the benefits of becoming a member of Motor Club Of America includes being paid up to $2,000 to an attorney to defend against police charges, exclusive No Hassle "Sign and Drive" guarantee, fixing of minor mechanical Adjustments, Travel Assistance, arrangement of air travel, hotel or car rental by personal concierge and more.
"Car owners are frustrated by the inconvenience associated with their vehicles breaking down and this is what we have solved with our 24/7 roadside assistance services and towing," A spokesperson for Motor Club of America said. "We are delivering more than a service; we are delivering an entirely new way to maintain vehicles thus meeting the needs of car owners directly where they need it."
Motor Club Of America membership fees are affordably priced. The membership plans start from $9.95 which is known as the MCA security plan while there's another one for $19.95 known as the Total security plan. With Motor Club Of America, "It pays for itself with just one call." Subscribe to the membership of Motor Club Of America today to save you and your family from dangers of the road.
To learn more about the company or enroll online, visit https://motorclubofamerica.com/l/mca/4?sid=12851332 or call Motor Club of America at (866) 467-2221.
About Motor Club Of America
Motor Club Of America has been servicing the whole United States and Canada since its creation in 1926. With over seven million members already, Motor Club Of America is one of the USA's most progressive motoring organizations, providing 24/7 road assistance services for both private and business motorists. Motor Club Of America is committed to providing the very highest levels of service to its customers.
Media Contact
Company Name: Motor Club of America
Contact Person: Media Relations
Email: Send Email
Phone: (866) 467-2221
Country: United States
Website: https://motorclubofamerica.com/l/mca/4?sid=12851332