Guitar Donation To Lakeside Middle Turns Into Booming Music Classes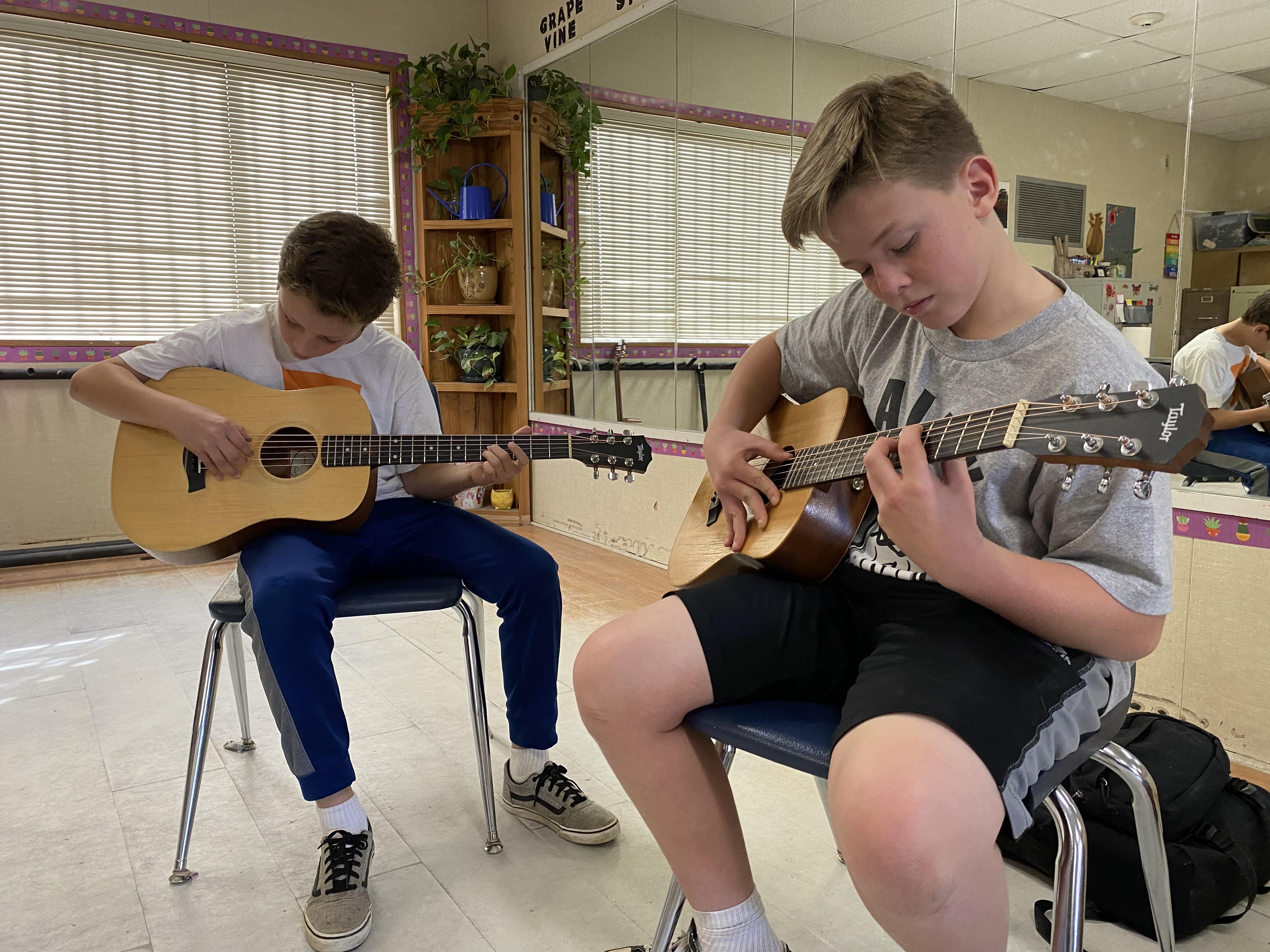 What once was a small donation for an after school club has now become a successful elective class!
Thirteen years ago, Taylor Guitars donated several "Baby Taylor" guitars to Lakeside Middle School, and that's how the Guitar Program here began.
Starting with just one teacher meeting with a few students after school and teaching an introductory guitar class, with time it became something bigger. The program continued to expand and is still growing today. In fact, as students' guitar proficiency grew, a rock band club was born.
A newer teacher brought in a ukelele, and now the program includes three teachers teaching all levels of guitar, percussion and keyboarding. This isn't only in Lakeside Middle's after-school programs; it's also taught as an elective class that can be taken during the school day!
According to Parents.com, there are several benefits to children learning a musical instrument. These benefits include improvement of academic and physical skills, social skills, refining patience and discipline, introduces children to new cultures and boosts self esteem!
If you're interested in hearing more about music classes offered at all of Lakeside Union School District's schools, call us today!
About Lakeside Union School District
The Lakeside Union School District (LUSD) is located in the East County area of San Diego, California and is comprised of seven elementary schools and two middle schools. LUSD is dedicated to providing a challenging environment that will instill a love of lifelong learning and promote academic, vocational and social skills necessary for fulfillment in students' futures. LUSD strives to ensure every child has a quality education in a safe, accepting, and respectful environment where education is exciting.
Visit the district at www.lsusd.net and follow Lakeside Union School District on Facebook, Twitter, and Instagram.

Media Contact
Company Name: Lakeside Union School District
Contact Person: Andy Johnsen
Email: Send Email
Phone: (619) 390-2600
Address:12335 Woodside Avenue
City: Lakeside
State: California
Country: United States
Website: https://www.lsusd.net/