LaSorsa & Associates President Discusses 20 Years of Secret Service
President Joseph A. LaSorsa of LaSorsa & Associates discusses 20 years of working with the Secret Service and how that has impacted his company's vision.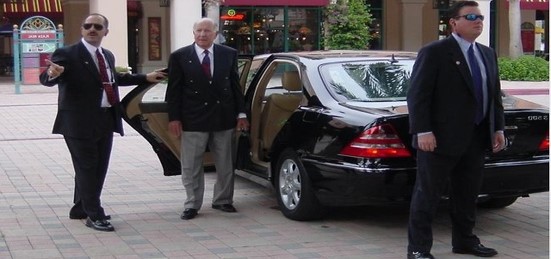 February 28th, 2020 – Joseph A. LaSorsa, President of LaSorsa & Associates, discussed his 20 years of working with the United States Secret Service in a recent interview and how this experience has shaped his company's direction. "Working at such a high level of personal security has driven us to focus on professionalism and risk assessment with every job, no matter how big or small. I have learned that you can never take anything for granted, and my experiences working with the Secret Service have provided me with material to use in a wide variety of situations that my agents and I encounter on a daily basis."
Before becoming a Secret Service agent, LaSorsa graduated from Queens College in New York with a bachelor's degree in Sociology and a minor in languages. This education prepared him for a career that would span several countries and involve interaction with many cultures and socio-economic groups.
LaSorsa spent 20 years guarding Presidents and other dignitaries as part of his duties with the Secret Service. He was a member of the Presidential Protection Detail for Ronald Reagan; worked with the Secret Service Task Force in Milan, Italy, to suppress counterfeiting; was a member of the pilot team on telecommunications fraud; served on the Director's Total Quality Management Team; and was awarded the Secretary of the Treasury Award, the highest honor given to agents.
Today, he is a Certified Protection Professional, or CPP, and a member of the American Society for Industrial Security, or ASIS. LaSorsa and Associates provides a wide range of services including evasive driving school, executive protection school, and bodyguard training.
About LaSorsa & Associates:
LaSorsa & Associates is an international private investigator and security consultancy firm. Founded by President and CEO Joseph A. Lasorsa, CPP, former Secret Service agent, who worked the presidential protection and White House details, the firm provides all aspects of worldwide discreet international private investigations, executive protection, bodyguard, physical security services and training to corporate executives, dignitaries, the public, and celebrities.
Media Contact
Company Name: LaSorsa & Associates
Contact Person: Joe LaSorsa
Email: Send Email
Phone: (888) 831-0809
Country: United States
Website: http://www.lasorsa.com