The Gambia Amputee Football Team Celebrates First Anniversary

March 5, 2020 – The Gambia Amputee Football Team celebrated its first birth anniversary this February. The occasion was celebrated with a good game that pitted the old boys against youngsters, the latter winning with their extra energy and enthusiasm. Post-training celebrations included food, birthday cake, songs, and some Vimtos.
The Gambia Amputee Football Team began as a simple meet up a year ago with four or five amputee players playing in a local park. Today, they boast of a 20+ members team. This means they can have two good football teams to compete against seasoned outfits in places like Sierra Leone or Ghana.
The team earned several laurels and appreciation for its activities this year. The team visited Senegal and upriver in The Gambia to Basse, where it showcased its skills to the locals and disabled people, and also performed in front of the members of Gambia's Truth, Reconciliation and Reparations Commission. In January, the team played against Polish sports journalists in a game of beach soccer, winning the game on penalties after a 6-6 tie.
The achievements of the Gambia Amputee Football Team shows that amputees can perform above and beyond those who are 'more able' than them. This has also inspired other amputees and people with disabilities. Among the other activities that the team has undertaken are radio presentations, stories published in newspapers and discussions at various events.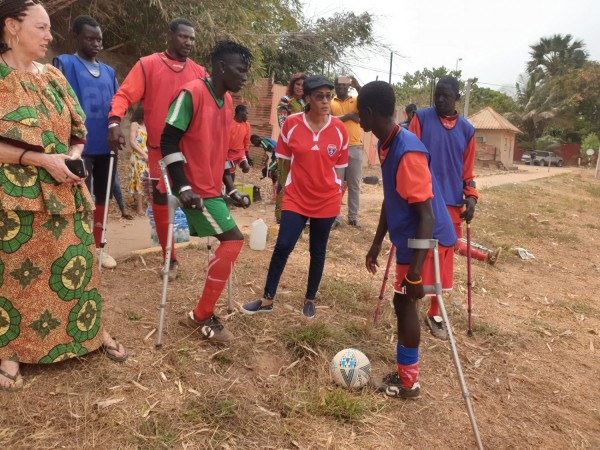 For its passionate engagement with sports in the Gambia and outside, the team has received ample support from fans and a network has been created. The fans have wholeheartedly lent support in the form of kits and crutches, financial support or simply cheering the team on the ground and on social media.
The Gambia Amputee Football Team has done an excellent work in just a year, and there is certainly lot's more in store in the times to come.
Legs4Africa provides affordable rehabilitation for amputees across Africa. Its mission is to help amputees live independently, through the provision of prosthetic legs along with physical and emotional rehabilitation.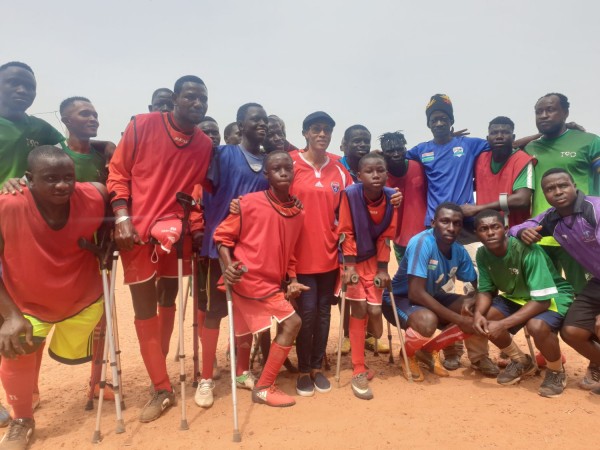 About Legs4Africa
Legs4Africa works with amputees in the UK and mobility centers in Africa to help people live more independent, fulfilled and active lives despite their limb-loss. We collect and recycle prosthetic limb components, sourced from UK hospitals and private donors, for adaption and fitting by trained technicians at partnering hospitals in Africa.
For more information, please visit: https://www.legs4africa.org/
Media Contact
Company Name: Legs4Africa
Contact Person: Tom Williams
Email: Send Email
Address:Backfields House, Upper York Street
City: Bristol, BS2 8QJ
Country: United Kingdom
Website: https://www.legs4africa.org/