Starlink Set to Go Public with SpaceX IPO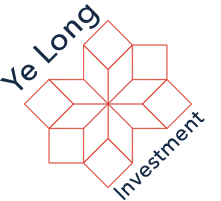 Elon Musk is looking to continue his disruptive move as SpaceX, a leading designer, manufacturer, and launcher of rockets and spacecraft is set to go public. However, the major question surrounds the expected Starlink IPO.
Starlink was constructed by SpaceX as a satellite constellation with the goal of "deploying the world's most advanced broadband internet system." Positioned at 550 km, half the altitude of the average satellite, Starlink satellites are in low Earth orbit (LEO) and will bring high-speed internet across the globe.
Starlink has launched over 240 satellites and Musk has stated that Starlink will be able to deliver moderate internet once SpaceX has 800 satellites in orbit, with the company planning to deploy over 40,000 satellites.
Starlink is looking to provide service to the Northern U.S. and Canada in summer 2020, with a possible total of 1,500 satellites Starlink constellation and a planned expansion to global coverage in 2021.
Gwynne Shotwell, the president and chief operating officer (COO) of Starlink talked about the IPO during a private investor event held by JPMorgan Chase & Co. "Right now, we are a private company, but Starlink is the right kind of business that we can go ahead and take public… That particular piece is an element of the business that we are likely to spin out and go public," she said.
The announcement of a possible Starlink IPO came after Tesla's stock hit a record high, with CEO, Elon Musk claiming in May that Starlink could bring in $30 billion a year in revenue. Taking the company public could raise a significant amount of money from investors if that prediction proves true.
Starlink is just a part of the SpaceX business, a business many investors are interested in. Therefore, investing in Starlink's IPO could be beneficial. SpaceX has recorded significant milestones since it was founded, returning a spacecraft from LEO in 2010, the only company to have achieved this feat. In 2012, the Dragon spacecraft became the first commercial spacecraft to deliver cargo to the International Space Station (ISS). In 2017, the company launched the world's first re-flight of an orbital class rocket. After its delivery, the rocket returned to Earth for the second time. In 2018, the company started launching its newest rocket Falcon Heavy. Falcon Heavy is the world's most powerful operational rocket.
This progress has helped SpaceX reach a value of over $33 billion, with the number expected to increase once Starlink is up and running.
For more business and financial news and the services offered by Ye Long Investment, please visit – https://yelonginvestment.com.
About Ye Long Investment
Ye Long Investment is an innovative professional financial services firm formed in September 2002. Headquartered in Hong Kong, the company specialises in holistic and individually tailored client-centred care for all of an individual's financial needs, enriching the business ventures and personal lives of all clients by appropriately positioning and protecting what they have today, planning for what they want in their future, and preparing the path by which they will reach their goals.
Media Contact
Company Name: Ye Long Investment
Contact Person: Mr. Paul Wilkins
Email: Send Email
Phone: +85258199857
Address:Nexxus Building, 41 Connaught Rd Central
Country: HongKong
Website: https://yelonginvestment.com