Chatbots are Transforming the Finance Industry Says Deltec Bank Bahamas
Fintech companies are already moving in this direction. Using information obtained from data, their chatbots can help customers learn more about how to manage money and improve their financial situation.
AI is being introduced to numerous industries, including the finance industry. And it's no wonder, considering how many benefits this technology has to offer. One of those benefits includes providing outstanding customer service via AI chatbots.
But how are chatbots going to transform the finance industry? That's something we are going to take a closer look at in this post.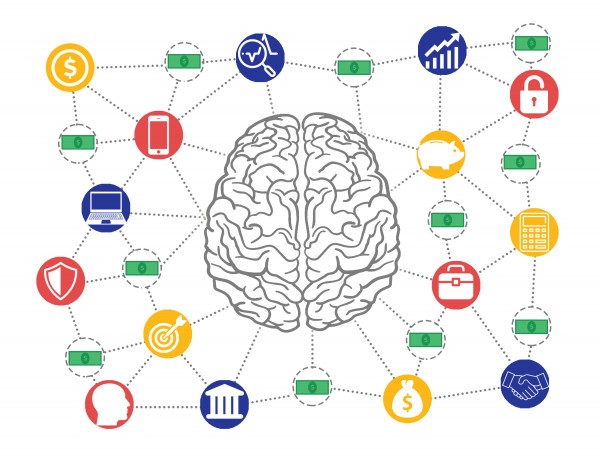 The Future of Banking Chatbots
According to Juniper Research, chatbots will improve in the ability to resolve customer issues without human intervention, attaining a success rate of over 90% by 2022. Machine learning and natural language processing enable chatbots to develop the skills required to handle complicated inquires.
If chatbots really do become this effective, it is highly likely that more banks will implement this technology in order to satisfy their customers with quick, efficient service.
But some might argue that customers would miss having a human touch. Those arguments can be countered by the increasing ability of chatbots to engage in human-like conversations.
Kasisto, a company that provides AI products, declares that its AI platform is already capable of human-like conversations. This capability will become more common as AI chatbots continue to evolve and progress. But the benefits don't stop there.
With chatbots taking over the bulk of customer service, banks can anticipate a reduction in expenses. It's been predicted that using chatbots will result in, "cost savings of over $8 billion per annum by 2022" across multiple industries, including the finance field.
All that being said, the implementation of chatbots may still lag behind other AI applications in the finance industry. Although banks want to impress customers with sophisticated systems that promptly resolve issues, fraud detection and prevention is a bigger priority. Thus, the majority of AI applications will probably handle fraud prevention.
The Advantages of Chatbots
According to Deltec Bank, Bahamas- With the power of AI, chatbots can assist customers in multiple ways. Some examples include: Disclosing credit scores, Budgeting, Transaction notifications, Money management "
If you want to learn more about the benefits of chatbots, read on!
Money Management
Traditionally, banks have been used to store a customer's money. It was not up to the bank to advise the customer on how to manage that money. But thanks to chatbots, that might be changing.
Fintech companies are already moving in this direction. Using information obtained from data, their chatbots can help customers learn more about how to manage money and improve their financial situation.
Better Customer Service
For most major banks, a chatbot's primary purpose will be to offer constant customer support, even during off-hours. This allows customers to get the help they need whenever they need it and enables human agents to devote more time to complex tasks.
Chatbots also save time for customers. According to a report, 11 hours is the average length of time it takes for human agents to resolve customer concerns. A chatbot's average time for fixing issues is a measly 27 minutes. This comparison makes it clear that chatbots are more efficient than human agents.
Some chatbots can use a customer's transaction data during interactions with that customer. This enables the chatbot to provide better support and predict the types of questions that will arise.
However, chatbots aren't always able to help customers. Questions and problems that fall beyond AI's capacity to understand are redirected to human agents. But as we mentioned earlier, this is going to happen less often as chatbots continue to get better.
Greater Efficiency
Chatbots can also make banking tasks easier and quicker. For example, some chatbots can be used to pay bills, check account balances, and facilitate transfers.
Increased Revenue
Banks can increase revenue by using chatbots to suggest specific products that individual customers would likely need based on their current products. Even investors can benefit from chatbots, which can alert them to new investing opportunities.
It is evident that chatbots offer many great benefits to both banks and customers. Although banks will probably prioritize other AI applications that manage fraud detection and prevention, chatbots are still going to play a role in the future of the finance industry.
Disclaimer: The author of this text, Robin Trehan, has an Undergraduate degree in economics, Masters in international business and finance and MBA in electronic business. Trehan is Senior VP at Deltec International www.deltecbank.com. The views, thoughts, and opinions expressed in this text are solely the views of the author, and not necessarily reflecting the views of Deltec International Group, its subsidiaries and/or employees.
About Deltec Bank
Headquartered in The Bahamas, Deltec is an independent financial services group that delivers bespoke solutions to meet clients' unique needs. The Deltec group of companies includes Deltec Bank & Trust Limited, Deltec Fund Services Limited, and Deltec Investment Advisers Limited, Deltec Securities Ltd. and Long Cay Captive Management.
Media Contact
Company Name: Deltec International Group
Contact Person: Media Manager
Email: Send Email
Phone: 242 302 4100
Country: Bahamas
Website: https://www.deltecbank.com/