Mr. Yummy and Mr. ETS are ready to make everyone's experience, as enjoyable as theirs, with their hilarious new podcast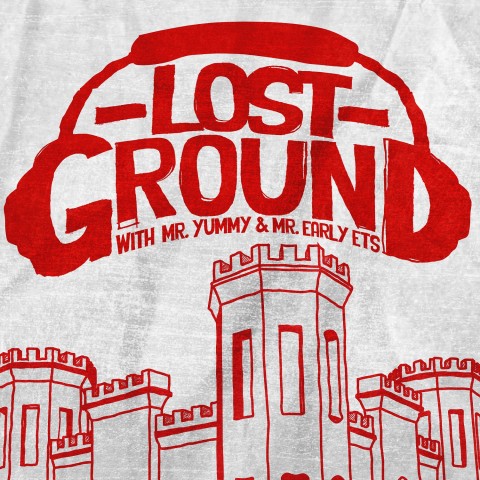 "Lost Ground" is a funny new podcast co-hosted by Mr. Yummy and Mr. ETS, who have been friends for over 15 years. Together they explore sometimes explicit and often unusual topics from gay bars to trauma of Rock Oyster to being naked in front of people. In one of the episodes, they also take a slightly humorous dig at the Dutch. The two feed off each other well and with a snarky sense of humor, they make sure that the listeners stay hooked till the end.
The two hosts have a military background and share a common interest in outdoor sports and everything that tickles their funny bone. They are very cheerful and lively people who believe in positivity.
"We're not politically correct, to say the least, and we call each other out for everything. Our goal for the podcast is to hang out have a few drinks and making each other laugh, we hope everyone else gets as much enjoyment out of it as we do", says Mr. Yummy, telling about his podcast. His main focus is on making content to which people can relate and enjoy as well.
As of now, 5 episodes are a part of their podcast, "Lost Ground". They do not fail in making their listeners smile. Their podcast is loved and appreciated by the audience. They both have a knack for humor. They have also been known to offend some people because of their bluntness and an exceptional sense of humor, but they never let hatred come in their way. They handle criticism positively as well. Their podcast is a reflection of their friendship and humor.
Through their podcast, they intend to entertain their listeners in the best way that they can. "Lost Ground" is giving a great competition to the other podcasts of this time. The duo is completely dedicated to creating unique content for their listeners and doing a good job of keeping them happy.
They aim to make podcasts that are light and at the same time, lively, just like them.
Their podcast is available on "Spotify.com"
Media Contact
Company Name: Lost Ground
Contact Person: Mr. Yummy and Mr. Early ETS
Email: Send Email
Country: United States
Website: anchor.fm/parker-scarbrough5