Larry D Hawkins releases feel-good single "Addicted" that casts a light on women and love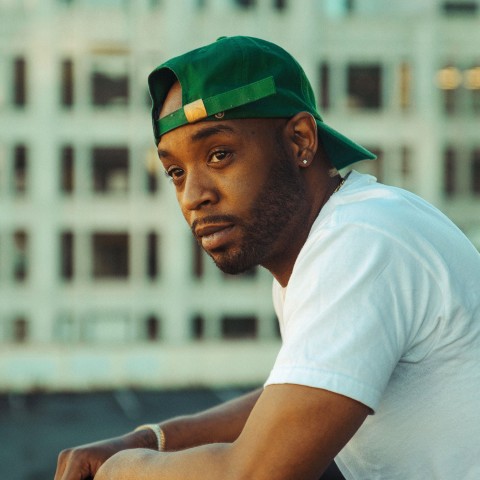 A multifaceted musician based out of Seattle, Larry D Hawkins is a singer, rapper, and songwriter, who creates ardent and lively music. Larry has been a part of the music industry since the early 2000s and has had the opportunity to share the stage with Mos Def and Red Café. He also played at popular music festivals like Heineken City Arts Fest and The Capitol Hill Block Party.
Larry D Hawkins recently released his single titled "Addicted", on July 3, 2020, which is a part of his upcoming EP. This EP will be comprised of 4 mellifluous songs, each of which will be released on different dates, in the following months. "Addicted" is the first song of this EP, which is a summertime jam, and is mostly created to keep people's minds off the current condition in the country, and the world. It is an upbeat song about women and love, which has feel-good music and positive energy to it that the listeners can't miss.
The second song n this EP is titled as "Capitalize", and is next in line for the release, on July 17. This track is about enduring and taking advantage of every opportunity awarded to you, and never giving up on yourself or the people around you. This song will be a treat for all the hard-rap lovers.
Larry is sure that the third track "Ghostin", will connect to people in many ways. This track depicts the artist's real-life story of how he had to take a break, to get back to where he is now. He mostly did it alone while having to Ghost his old self to create his current sound. This track is scheduled to be released on August 7, 2020. The last song of the EP called "Freak Em Raw" will be out on September 4, 2020. This track is written as a prelude to 'addicted', and features captivating, energy-filled beats, that will make the listeners want to get up and dance to it.
Larry is thankful for all the love and support that he has been receiving from his fans. He urges them to stay tuned, as more projects are on their way to get released.
Listen to "Addicted" now on Spotify.com.
Media Contact
Company Name: Quincy Bonds Productions
Contact Person: Quincy Bonds, Larry D Hawkins
Email: Send Email
Country: United States
Website: instagram.com/larrydhawkinsmusic/