"The Stages of Grace" Reveals a Daughter-in-Law's Raw Emotions and Journey Tending to her Alzheimer's Struck Mother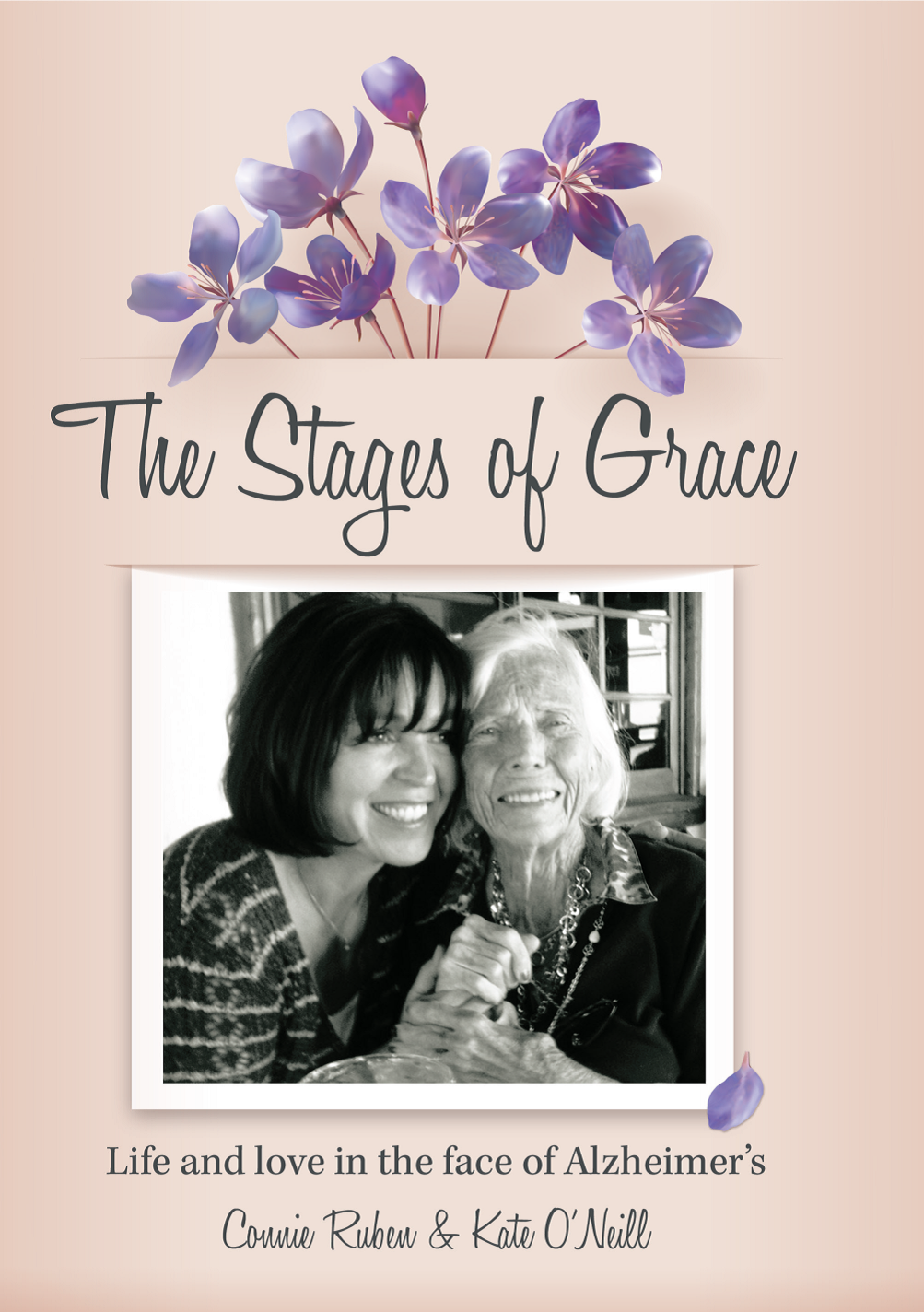 July 28, 2020 – Connie Ruben's "The Stages of Grace" is an inspiring tale of a family member attending to an Alzheimer's patient, and takes the reader through all the ups and downs that she experienced while tending to her mother-in-law. This is a story that manages to capture genuine emotions, obstacles, and painful moments, as well as times of fun and joy.
In "Stages of Grace," Connie Ruben writes a detailed account of the times she spent taking care of Grace, who suffered from Alzheimer's disease. Grace was a person full of vibrancy and positivity and engaged with many pursuits throughout her life. As the disease progressed, Ruben came face to face with the many aspects of the disease and remained committed to offering the best help she could offer Grace, from one moment to another.
Ruben's account reveals the unique strategy she adopted to tackle Grace's progressive symptoms. At first, she doubted if she would succeed in her mission, and then realized that the best approach was to deal with everything in an "as-is" fashion, instead of carrying emotional baggage.
"It's about letting go and letting that person live in the moment "they" need to live in – not you," she says. Grace was not just her mother-in-law, but also her dearest friend. In writing this book, Ruben "wanted to capture the emotions, the expected and unexpected issues, the painful times as well as the humorous and loving moments that Grace and I have shared as a result of this disease."
Among the topics covered, readers will get to know the many stages of Alzheimer's and the ones that Grace experienced. They will also understand the stages that Ruben went through while tending to Grace. The book addresses several challenges that family members or anyone in this role can expect while taking care of someone, such as balancing family and work.
"A beautiful book. It made me laugh at times, broke my heart at other times. It's a true story about unconditional love as a mother and daughter-in-law navigate through life with the diagnosis of Alzheimer's!" says a recent reader review.
"Stages of Grace" reveals the love Ruben had for her mother-in-law, and how this strong bond stood by them as they shared the last stages of Alzheimer's. The book will be of interest to everyone associated with Alzheimer's, a family member taking care of another, and all those who have been called upon to offer help, assistance, and solace to people in need.
About
Connie Ruben is an entrepreneur with well-developed management skills. She has run several large companies. She also has an intimate knowledge of the challenges and joys of caring for a family member with Alzheimer's disease. She lives now in British Columbia Canada with his husband Peter.
Media Contact
Company Name: Global Summit House
Contact Person: Anna Reid
Email: Send Email
Country: United States
Website: https://www.amazon.com/Stages-Grace-Connie-Ruben-ebook/dp/B0793SW9GR/ref=sr_1_1?dchild=1&keywords=The+Stages+of+Grace+Connie+Ruben&qid=1593535874&s=books&sr=1-1