Fresh Da Zoe impresses with his powerful vocal delivery and unique Haitian accent in his latest single "Voodoo flow"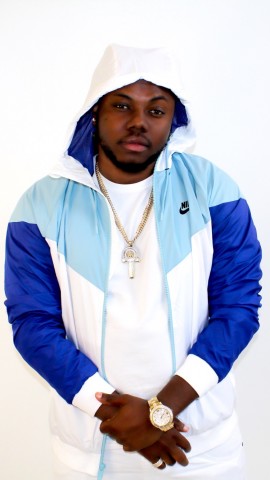 Born and raised in Port-Au-Prince (Haiti), Widson Pierre, popularly known by his stage name "Fresh Da Zoe" is a talented rapper-songwriter. In his latest single "Voodoo flow", the artist showcases his powerful vocal delivery, propulsive cadence, and unapologetic songwriting skills. His smooth flow and unique Haitian accent fuse well to create a groovy and catchy song, that keeps you hooked till the last beat.
"Growing up, 50 cent had a big influence on me. I think everybody wanted to be a rapper like him but we all understand rap changed now and new rappers pop up every day. Also, the Migos was the one to really make me feel like I can do it."- Fresh Da Zoe.
Widson has been drawn to writing poetry since his childhood and used it to express his struggles of growing up in Haiti. Hoping for a better life, Widson left Haiti to move to the United States and started learning English. He spent endless hours to improve his English writing and speaking abilities. His hard work soon paid off, as he was approached by his groupmate Patrick Lima in 2013, who presented him with the opportunity to be a part of a Hip Hop duo. Together they formed the group 'Freshman" and went onto perform at different events in Massachusetts.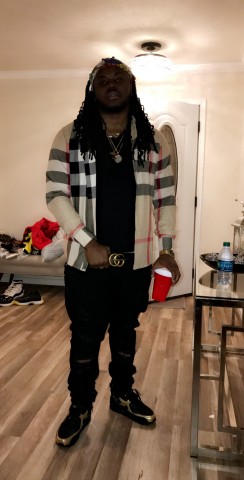 Widson didn't take music seriously yet, as he was a bit insecure about his accent, but Lima motivated him to be confident about his accent and use it to create his signature style. Finally, in the April of 2013, the Freshman released their first single "Get em", followed by another single "Jewls", both well-received by the fans. In early 2018, the duo decided to go their separate ways to pursue their solo careers.
Eventually, as a solo artist, Widson released his debut single "No Sleep", followed by his power-packed single "Voodoo Flow". Soon after, he grabbed a publishing deal with Bentley Records and is currently focused on diversifying his music and expanding his fanbase.
Talking about his music, the artist states, "I want people to feel at home when they listen to my music and understand that I come from a place lower than the bottom. If I can make it then you can too".
Listen to Fresh Da Zoe's latest single "Voodoo Flow" on all major streaming platforms through this LINK.
SoundCloud: https://soundcloud.com/freshdazoe
Facebook @freshdazoe
Twitter @freshdazoe
[email protected]
Media Contact
Company Name: Fresh Da Zoe Music
Contact Person: Fresh Da Zoe
Email: Send Email
Country: United States
Website: open.spotify.com/artist/6PNnVYsdzQHJtpyjBIHR7U