Unique Coloring Book by Florida Author wins National Award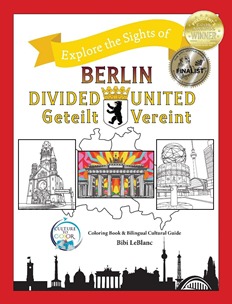 Lake Buena Vista, FL – Aug 18, 2020 – The Annual 2020 Florida Authors and Publishers Association President's Book Awards honored Explore the Sights of Berlin Divided – Berlin United by Bibi LeBlanc, in the category of Young Adult: Nonfiction as the Gold medal winner.
"The FAPA President's Book Award exists to promote excellence in the publishing industry by recognizing talented contemporary authors who put both heart and soul into their work. FAPA is proud to be a champion of authors and publishers going the extra mile to produce books of excellence in every aspect," said Patti Jefferson, Past President of FAPA.
Explore the Sights of Berlin Divided – Berlin United is a nonfiction, bilingual adult coloring book, published by Culture to Color. The book offers a fresh look at the history, culture, and landmarks of the once divided and now united city. LeBlanc took her childhood inspired photographs and turned them into beautiful coloring pages accompanied by a historical narrative in both English and German.
"I created this bilingual coloring book because I wanted to share my unique memories of growing up in a city divided by a wall, of visiting family in East Berlin, and of experiencing the fall of the Berlin Wall."
"We are proud to announce this year's winners who truly embody the excellence this award was created to celebrate. Their works are representative of creative storytelling, bold concepts, and innovative ideas. We salute all of our winners for their fine work," said FAPA's President, Pat Stanford.
The Florida Authors & Publishers Association is an organization for authors, publishers, illustrators, editors, printers, and other professionals involved in the publishing industry. It focuses on providing the highest quality of information, resources, and professional development to members and others interested in the writing and publishing profession.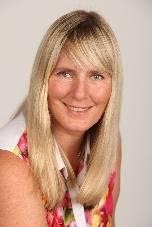 About the Author:
Bibi LeBlanc, a West Berlin native, is an avid traveler and explorer. Her business Culture to Color enables her to share her passion for travel photography, history, and people and their stories in destination-themed coloring books. You can learn more about Culture to Color at www.culturetocolor.com.
Media Contact
Company Name: Florida Authors and Publishers Association
Contact Person: Pat Stanford, Committee Chairperson
Email: Send Email
Phone: 850-519-3745
Country: United States
Website: www.myFAPA.org