Venus Medtech (Hangzhou) Inc.'s shares sell like hot cakes, as Hong Kong investors flex muscles for a piece of new health-care stocks, Venus Medtech is one of the leading names in the Chinese pharmaceutical industry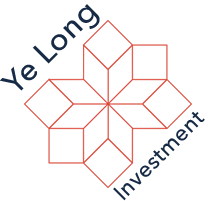 Venus Medtech is one of the leading names in the Chinese pharmaceutical industry and the maker of cardiovascular devices has attracted attract retail orders worth over $10 billion for its IPO. The IPO has been described by experts as the largest among health-care listings in the city this year. The initial retail portion of the $331 million was about 312 times subscribed due to excessive demand.
Pharmaceutical companies and their shareholders are looking to raise a record $5 billion in Hong Kong IPOs this year, according to data compiled by Bloomberg show. These companies include Venus and Chinese drugmaker, Alphamab Oncology, with the number set to rise to 18, which is an all-time high. It is looking like investors have shrugged off any doubts about profitability for many health-care issuers in the last couple of years.
Chinese biotechnology companies have also added momentum to the boom of IPOs for the industry, after the ease of listing requirements last year, allowing pre-profit and pre-revenue firms in the sector to sell shares. With little business track records, these companies have depended on citing bleeding-edge technology or promising drug treatments to market their potential.
Venus has Singaporean sovereign fund GIC Pte., committing about $30 million as a cornerstone investor, while Alphamab has attracted funds under Orbimed Capital LLC.
Some listings to watch out for on the Hong Kong exchange as well as Shanghai exchange include Venus Medtech, Postal Savings Bank of China, China Merchants Commercial REIT, and Alphamab Oncology. Other IPO listings that investors can be on the lookout for are Renrui Human Resources Technology, Bangkok Commercial Asset Management, OneConnect Financial Technology, and Hangzhou Arcvideo Technology.
For more business and financial news and the services offered by Ye Long Investment, please visit – https://yelonginvestment.com.
About Ye Long Investment
Ye Long Investment is an innovative professional financial services firm formed in September 2002. Headquartered in Hong Kong, the company specialises in holistic and individually tailored client-centred care for all of an individual's financial needs, enriching the business ventures and personal lives of all clients by appropriately positioning and protecting what they have today, planning for what they want in their future, and preparing the path by which they will reach their goals.
Media Contact
Company Name: Ye Long Investment
Contact Person: Mr. Paul Wilkins
Email: Send Email
Phone: +85258199857
Address:Nexxus Building, 41 Connaught Rd Central
Country: HongKong
Website: https://yelonginvestment.com