Syama Rayner Set To Thrill The Entertainment World In "1000 Flames"
Talented actress, Syama Rayner, takes the lead role in "1000 Flames," a feature film directed by the award-winning Marc Zammit, where the dilemma of dealing with success was depicted
Syama Rayner has taken the entertainment world by storm since she made her debut appearance in "Anemos: the Wind," where she was cast as a young Cathar preacher. The talented multicultural actress is set to perform as the lead role in "1000 Flames," a movie by award-winning director, Marc Zammit. The movie is an important project that speaks about the dilemma of success for a group of young artists.
Described by many as "one of the great young actresses of the new generation," Syama Rayner trained at the University of Wales Trinity Saint David and the B. B. Actor's Studio in LA, specializing in Meisner technique. She started her acting career in 2019 after moving to London and almost immediately became a star, appearing in various commercials for major companies such as Cisco, Sumup, and UWE for BBC Bristol.
Syama started 2020 on the best possible note, defying the COVID-19 threat to star alongside celebrated Hollywood actor Burt Young and actress Sally Kirkland in the thriller "The Final Code" in February. The movie went ahead to win the best director at the Los Angeles Film Awards.
Thanks to her tragic characters, the capacity to explore deep planes of the human psyche, which remains a rare feature for an artist her age, and her enchanting different coloured eyes likened to that of Alexander the Great, the fast-rising actress looks set to lighten the stage. She also looks ready to star in several projects from Pinewood Studios, Sky TV to Cinecitta' and Hollywood.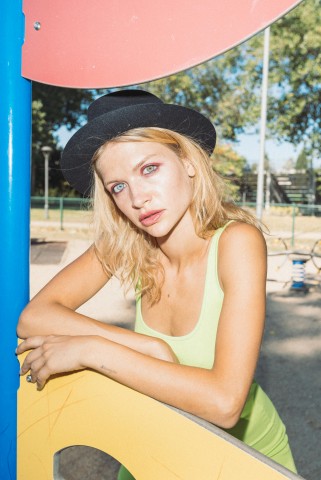 Syama will be appearing in the London-set series "Channel 52" alongside well-known Nollywood actress, Ameze Imarhiage. The TV series seeks to unfold various dynamics that modern society faces, covering real-life issues, such as racism, abuse, and hierarchical business structures. She will also be performing in "No Potho Reposare," a film about esoteric mysteries in the ancient island of Sardinia in Italy. Syama will also be featuring in "Tapestry," an international film directed by Kurt Leitner chronicling female stories worldwide.
Syama Rayner will be presenting Rocco Buonvino's wellbeing show called "Feeling Good Looking Good" on Sky TV. The show will feature high profiles such as Joe Vitale, Tony Robbins, and Sir Louis Siciliano.
Syama Rayner speaks English, Italian, and French fluently and remains an asset to the entertainment industry as accolades continue to pour in for her captivating performances as posted on Vimeo.
Media Contact
Company Name: Magic and Unique
Contact Person: Syama Rayner
Email: Send Email
Phone: +44 7415 957025
Country: Italy
Website: http://www.magicandunique.com/