Artt and Bev's humorous take on love, marriage, and business in their new podcast is a delight to listen to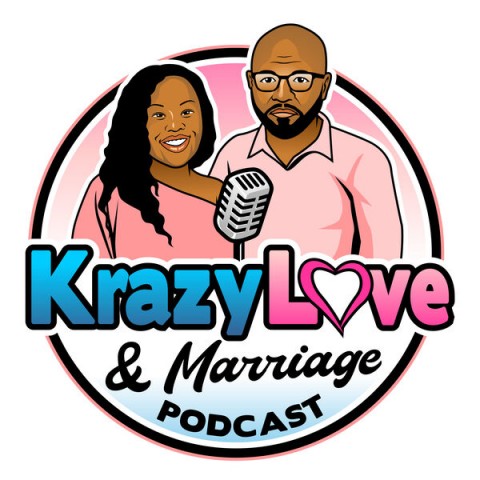 Artt and Beverly have recently launched their podcast "Krazy Love and Marriage" where they discuss the concept of being married and in love, along with other aspects influencing the relationship between two people, with a dash of humor which makes the podcast a lot more interesting to the listeners.
The trailer of the podcast "Krazy Love and Marriage" was launched on September 11, 2020 and gives a glimpse of the podcast which is about married couples "tackling tough topics through laughter". Hosted by Artt and Beverly, the podcast "Krazy Love and Marriage" is "brutally honest" where the hosts are heard "laughing about life". Through this lively and fun podcast, the jovial couple Artt and Bev help the other people get through their marriage, making them understand that they are not alone in their problems.
The first episode of "Krazy Love and Marriage" podcast was released on September 6, 2020, and is titled "At what age should you get married?" As the title suggests, the hosts in this episode discuss the good age to get married, according to them. They discuss why is it right to get married at a certain age for women and men, separately. The cheerful banter between the couple is worth the listen. Artt and Bev make sure to keep the vibe of the podcast as high and energetic as possible. There is not a single moment in the podcast that feels dull. While listening to Artt and Bev talk, you wouldn't even realize that you have been listening to them for about half an hour, this is how exciting their podcast can be.
Artt and Bev also discuss lesser-talked-about topics such as finances within marriage, compatibility, and ups and downs in a relationship. The podcast is not a mere medium for entertainment; it will also help you cope with different problems in your married life.
Artt and Bev are no licensed therapists, but they are an experienced couple who speaks for the real-life circumstances they have been through. This podcast is not solely for married couples, but for anyone who is in love, or a relationship, and is seeking some insights on a healthy relationship. The hosts will give you the most complicated advice in a very subtle way. You can just tune into the podcast every Sunday, at 2 pm CT, and you have got your Sunday plan sorted!
Listen to "Krazy Love and Marriage" now on leading platforms through this LINK.
Media Contact
Company Name: Krazy Love And Marriage Podcast
Contact Person: Artt Levy or Beverly Levy
Email: Send Email
Phone: 512-900-5366
Country: United States
Website: instagram.com/Krazyloveandmarriagepodcast