Hedison Head Spa Reveals Secret ingredient for Hair Treatment in Saloons
With many people suffering from bad hair conditions due to hereditary, ageing, and sometimes, carelessness, two gentlemen who have had their fair share of the problem set out to find a lasting solution.
They went on a mission to find out the differences between regular hair products that are used at home and hair treatments that are done at clinics, spas, and beauty centres.
They found that the key defining factors were set based on the process, price, and ingredients in use. The following paragraphs reveal their findings:
The pair found out that the scalp on our head is a layer of skin similar to the face. A smooth radiant face is unrealistic by merely applying moisturizer on the face daily without utilizing a cleanser and toner.
The same theory applies to hair care products.
The supposition of having hair growth by merely applying relatively cheap hair spray was found to be almost untrue.
By consulting one of the largest brands in the haircare industry in Korea – DR Hedison, which covers 70% of the South Korea land, it is proven that the procedures of keeping healthy hair are synonymous with skincare routines. The simple table below was formulated to reinforce the point:
Basic Skin Care Routine

Basic Hair Care Routine

Cleanse – Remove make-up, dead skin cells, oil, dirt, and other types of pollutants from the skin of the face

Tone – close pores and tighten cell gaps after cleansing, reducing the penetration of impurities and environmental contaminants into the skin

Moisturize – treat your skin when it's dry and prevent it from drying out again

Exfoliate – Remove Dead Skin Cells, impurities and dirt

Cleanse – Remove all impurities to reveal younger skin

Grow – Moisturize and hydrate the scalp, making it healthier for hair to grow.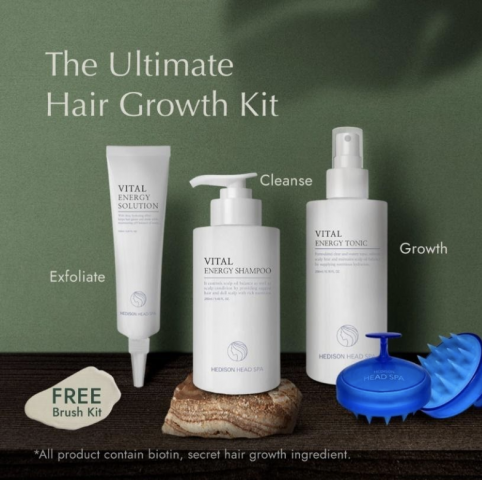 Making effective hair treatment affordable and applicable at home
The findings and understandings led the two mission seekers to manufacture their own hair treatment solution and facility called the Vital Energy Solution and Hedison Head Spa respectively. Prospective customers can purchase the super affordable hair treatment kit and fix their hair at home. The pair of inventors disclosed that they intend for people who want to have good hair to have the best possible solution available. Considering that good hair is so much likened to personal good looks and self-esteem, a lot of people have been pleased.
They combined their findings with Dr. Hedison's expertise to create the ultimate hair growth kit – delivered right to every doorstep where it is needed. It is said to be super affordable and is backed by a 60-day money-back guarantee.
On their journey, the pair of men found that the secret ingredient of hair growth is: BIOTIN
They reached out to Dr. Chiu Hui Jian, who has varied experience working as a doctor in both UK and Malaysia, to proof-study the secret ingredient in Hedison's product.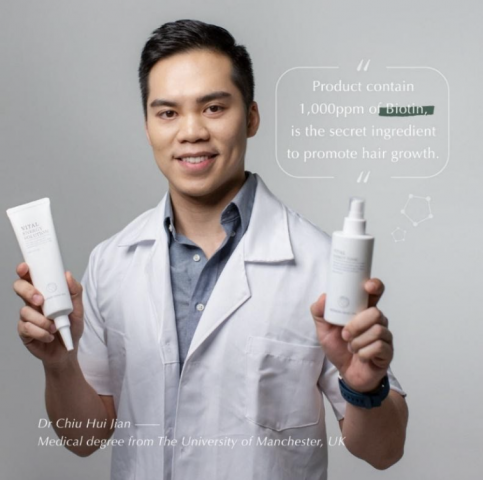 "If you're experiencing hair thinning or hair loss, biotin can assist in regrowth. There's some research to suggest that increased biotin intake can improve overall hair quality, including thickness and shine," explained Dr. Chiu.

He added, "Hedison's product is found to have a high percentage of BIOTIN compared to other products, and that could explain its efficacy in helping hair growth better."
The company, 2 Guys Capital will start selling the hair growth kit in September 2020 via its website www.hedisonheadspa.com. It has seen a positive momentum, with over 60+ kits sold since it inception.

For more information: http://www.hedisonheadspa.com

Media Contact
Company Name: 2 Guys Capital Empire
Contact Person: Amos Tan
Email: Send Email
Country: Korea
Website: http://www.hedisonheadspa.com/