Dr. Amera McCoy Accepted Into Forbes Coaches Council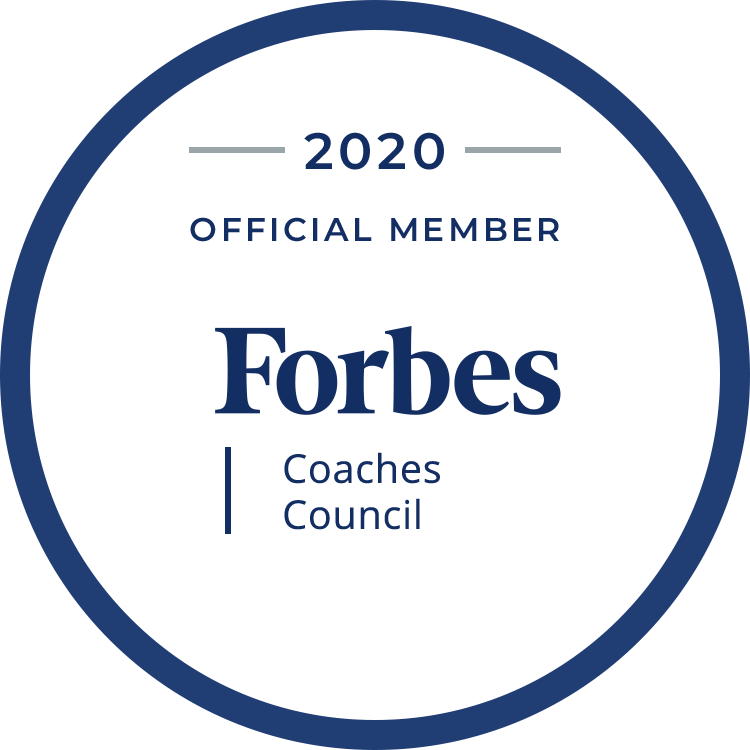 Forbes Coaches Council Is an Invitation-Only Community for Leading Business and Career Coaches
CHICAGO, Ill. – September 29, 2020 – Dr. Amera McCoy, an Industrial-Organizational Psychologist, who is the Owner and Founder of McCoy Consulting LLC, has been accepted into Forbes Coaches Council, an invitation-only community for leading business and career coaches.
Dr. McCoy was vetted and selected by a review committee based on the depth and diversity of her experience. Criteria for acceptance include a track record of successfully impacting business growth metrics, as well as personal and professional achievements and honors.
"We are honored to welcome Dr. Amera McCoy into the community," said Scott Gerber, founder of Forbes Councils, the collective that includes Forbes Coaches Council. "Our mission with Forbes Councils is to bring together proven leaders from every industry, creating a curated, social capital-driven network that helps every member grow professionally and make an even greater impact on the business world."
As an accepted member of the Council, Mr. McCoy has access to a variety of exclusive opportunities designed to help her reach peak professional influence. She will connect and collaborate with other respected local leaders in a private forum. Dr. McCoy will also share her expert insights in original business articles on Forbes.com, and to contribute to published Q&A panels alongside other experts.
Finally, Dr. McCoy will benefit from exclusive access to vetted business service partners, membership-branded marketing collateral, and the high-touch support of the Forbes Councils member concierge team.
"I established McCoy Consulting LLC after struggling with finding a clear career path in the corporate world after working in the financial industry for more than a decade and realizing that it had nothing to do with my qualifications, but a reflection of poor culture in the workplace," said Dr. McCoy. "Since then, it's been my mission to provide others with the knowledge and tools to transform their businesses and tap into their full potential. Joining the Forbes Coaches Council enables me to expand my reach and allows me to continue to be a champion for diversity and inclusiveness in the workplace."
ABOUT FORBES COUNCILS:
Forbes Councils is a collective of invitation-only communities created in partnership with Forbes and the expert community builders who founded Young Entrepreneur Council (YEC). In Forbes Councils, exceptional business owners and leaders come together with the people and resources that can help them thrive.
For more information about Forbes Coaches Council, visit forbescoachescouncil.com. To learn more about Forbes Councils, visit forbescouncils.com.
ABOUT DR. AMERA MCCOY & MCCOY CONSULTING LLC:
Dr. Amera McCoy, an Industrial-Organizational Psychologist, who is the Owner and Founder of McCoy Consulting LLC. Prior to starting her own business Dr. McCoy worked within the financial industry, for over 11 years, before she began writing short stories for clients in 2013.
This led to co-writing credit on Grammy-nominated singer Syleena Johnson's, critically acclaimed book "The Weight is Over". She has since worked with a number of musical artists, including 2020 Blues Hall of Fame inductee Syl Johnson. Dr. McCoy continues to leverage her business acumen, education and writing skills to help clients advance in their personal and professional paths.
Dr. McCoy received her PhD in Business Psychology from The Chicago School of Professional Psychology. She resides in Chicago, IL with her eight-year-old daughter.
For more information about Dr. McCoy and McCoy Consulting LLC, visit mccoyconsultingusa.com.
Media Contact
Company Name: Otter PR
Contact Person: Martha Carrera
Email: Send Email
Phone: (800) 648-6854
Address:150 E. Robinson St.
City: Orlando
State: FL
Country: United States
Website: www.OtterPR.com