The N.B.P launched eco-friendly vegan cosmetics that respect customer's individuality
Video Link: https://www.youtube.com/embed/Gy7KaqxJLnE
In an era where each individuals' individuality is valued, The N.B.P has launched cosmetics that have a customized global patent case function that can be used continuously replacing only the required and used colors with the awareness of marine pollution caused by plastic.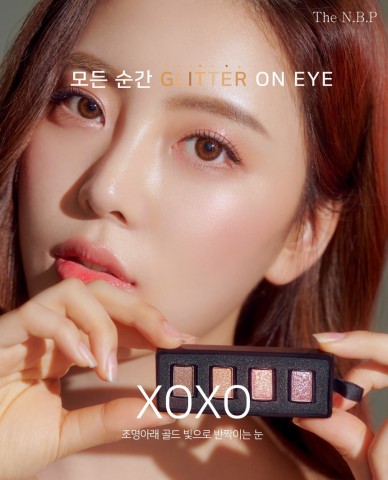 The N.B.P is a company that produces products in consideration of the environment in order to drive good consumption from customers. In addition, the company has drawn attention as a new trend in the cosmetics industry by launching eco-friendly vegan cosmetics that do not add animal-originated ingredients or raw materials and do not sacrifice animals for toxicity tests.
Furthermore, the company has successfully developed a color cell in the amount that can be used up before the contents were contaminated after opening the product, with consideration for the average usage of actual users. The N.B.P stands for "The Natural Beautiful People, reflecting the brand philosophy that sheds light on the natural beauty of its customers.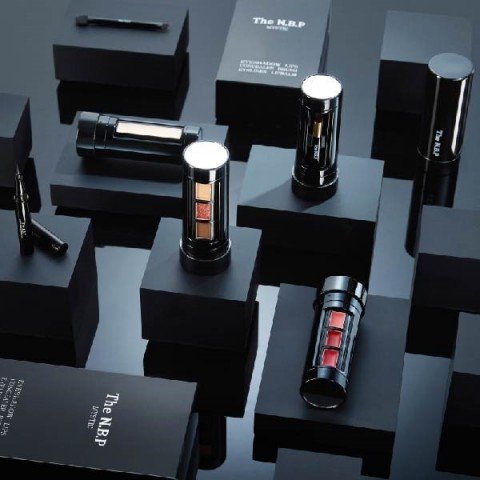 Its mystic consists of Lily, the pinnacle of femininity in coral color, Selina with the elegant scent of slightly dried pink rose, the rose color Amber with the original scent of the bouquet, and Turn red, which leaves a strong presence on the lips.
Among color kits, XOXO is a brown shimmer base characterized by smooth contact around the eyes with fine particles to be kept clean for a long time without creasing and consists of four types: "Sparks," which can complete deep and seductive shading makeup with cozy colors, "Woodson's," velvet glitter that shines naturally on a soft pink base, "Bass," the best glitter for creating fat under eyes that Koreans consider cute, with a fantastic combination of pink, gold and silver, and "Vanessa," which boasts a mysterious and subtle violet color, with Aurora-like combination of silver and purple.
With the all-in-one base XOXO, customers can create their own color combinations while carrying it.
"Our customers, including busy office workers, students with a lot of luggage and travelers, can lightly reduce the weight of their increasingly heavy pouches by exchanging colors into what they want to use the day, with our all-in-one mystic kit that is a perfect size for small bags," said an official of The N.B.P.
Media Contact
Company Name: The N.B.P
Contact Person: Claire Ok
Email: Send Email
Phone: +82 10-5045-5644
Country: Korea
Website: https://www.gobizkorea.com/user/goods/frontGoodsDetail.do?goods_no=GS2020082495486&ctgryCode=S0800200110000&upperCode=M0800200000000&goodsNms=All-in-one-mystic-kit_makeup-set