Global Isopropyl Alcohol Market Growth Fostered by Rising Demand for Sanitizing and Cleaning Products – IMARC Group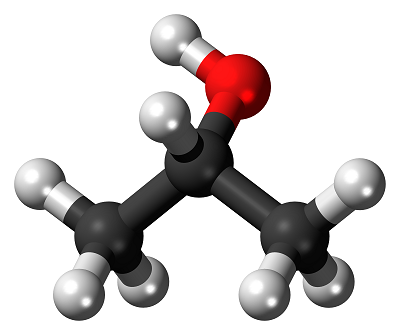 The global isopropyl alcohol market is driven by the growing demand for alcohol-based hand sanitizers and disinfectants due to the COVID-19 outbreak.
The global isopropyl alcohol market is driven by the growing demand for alcohol-based hand sanitizers and disinfectants due to the COVID-19 outbreak.
According to the latest report by IMARC Group, titled "Isopropyl Alcohol Market: Global Industry Trends, Share, Size, Growth, Opportunity and Forecast 2020-2025," the global isopropyl alcohol market size reached US$ 4 Billion in 2019, registering a CAGR of 5% during 2014-2019. Isopropyl alcohol refers to volatile flammable alcohol with the chemical formula C3H7OH. It is a clear and colorless liquid that is characterized by a distinct odor and bitter taste. It is miscible in water, ether, ethanol, chloroform, certain alcohols and various essential oils while being insoluble in salt solutions. Isopropyl alcohol is utilized as a disinfectant, antiseptic, cleaning agent and de-icing agent for lacquers, liquid fuels and extraction processes. It is also widely used in the preparation of Cordite, a smokeless propellant, as well as shellacs, glycerol, creosote, quick-drying inks and isopropyl acetate. Apart from this, it is extensively employed across numerous industries as a solvent in essential oils, gums, resins, alkaloids, cellulose and coatings.
We are regularly tracking the direct effect of COVID-19 on the market, along with the indirect influence of associated industries. These observations will be integrated into the report.
Global Isopropyl Alcohol Market Trends:
On account of the coronavirus disease (COVID-19) outbreak, the demand for alcohol-based hand rubs and sanitizers has increased rapidly. This trend, along with the rising utilization of isopropyl alcohol in disinfectants and cleaners, represents one of the key factors driving the global market. The market is further stimulated by the growing applications of isopropyl alcohol as a solvent in the pharmaceuticals, chemicals, and paints and coatings industries.
The increasing usage of isopropyl alcohol in biodiesel production, facilitated by significant growth in the automotive sector and enhanced focus on sustainable development, is also acting as a major growth-inducing factor. It is also used as a general cleaner for removing oil, grease and handling soil as well as to remove flux residues after soldering. In addition to this, the compound is extensively employed for purifying and extracting natural products, such as animal and vegetable oils, waxes, resins, fats, vitamins, and flavoring agents. These versatile applications are, therefore, providing a thrust to the market growth.
The market is further driven by the growing utilization of alcohol in the cosmetics and personal care sector on account of its antifoaming and astringent properties. On account of the aforementioned factors, the market is projected to witness moderate growth during 2020-2025.
Get a PDF Sample for more detailed market insights: https://www.imarcgroup.com/request?type=report&id=496&flag=B
Market Summary:
Based on the application, the market has been divided into process solvents, cleaning agents, coating solvents, intermediates and others, wherein intermediates represent the dominant application segment.
On the basis of the industry, the market has been classified into cosmetic and personal care, pharmaceutical, food and beverage, paints and coatings, chemical, and others. Among these, the chemical sector accounts for the majority of the total market share.
On the geographical front, Asia holds the leading position in the market. Some of the other major markets include North America, Europe, South America, and others.
The competitive landscape of the market has been examined in the report with the detailed profiles of the key players. Some of these players include Dow Chemical Company (NYSE: DOW), Exxon Mobil Corporation (NYSE: XOM), Shell International B.V., INEOS AG, and Yancheng Super Chemical Technology Co., Ltd.
View Report TOC, Figures and Tables: https://www.imarcgroup.com/isopropyl-alcohol-technical-material-market-report
About Us
IMARC Group is a leading market research company that offers management strategy and market research worldwide. We partner with clients in all sectors and regions to identify their highest-value opportunities, address their most critical challenges, and transform their businesses.
IMARC's information products include major market, scientific, economic and technological developments for business leaders in pharmaceutical, industrial, and high technology organizations. Market forecasts and industry analysis for biotechnology, advanced materials, pharmaceuticals, food and beverage, travel and tourism, nanotechnology and novel processing methods are at the top of the company's expertise.
Media Contact
Company Name: IMARC Group
Contact Person: Elena Anderson
Email: Send Email
Phone: +1 6317911145
Address:30 N Gould St, Ste R
City: Sheridan
State: WY 82801
Country: United States
Website: https://www.imarcgroup.com/