Budding Cairo Industrialist Speaks About His Career from Street Playing Soccer Kid to A Role Model in Society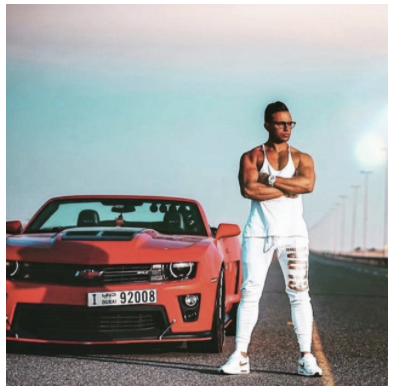 No discussion of Egyptian Football is complete without the mention of the country's star player Amr Ali Mesbah. A winner of the Mr. Dubai award in 2018, Amr Ali Mesbah's career has been as diverse and varied as his talents on a Soccer field. A budding entrepreneur, model, coach and businessman, Amr Ali now seeks to expand his horizons into new avenues of sport management and industry.
Amr Ali Mesbah was born in Cairo in 1987. He was only 9 when he was enrolled in one of Egypt's best soccer academies that nurtured his incredible soccer skills to play for the Nile Club in a contract that lasted 4 years. The highlight of his soccer career was representing Cairo Team in 2003 when he was only 16. By the time Amr Ali was 18, he was already coaching adults older than himself at the Arsenal Soccer School, Cairo. Armed with a certification from Arsenal FC, England, he acquired a football coach license and took to higher studies in the field of sport.
His passion as a sportsman took him abroad where he played lower league soccer in France and Portugal. Driven by ambition and success, Amr Ali Mesbah soon moved to Prague where he completed a dual Master's Degree and was recognized to play as a midfielder for SK Hrebeck. After that, he moved on to Trencin, another Slovak team but his journey was cut short by injuries.
Amr Ali Mesbah is an inspiring figure to many. The man holds three degrees in sports tourism, sports engineering and management, and physical education from the University of Lille2 in Lille France, ISMAI in Porto, Portugal, and Charles University in Prague, Czech Republic respectively. Mesbah's penchant for hard work has also seen him working as a flight attendant for Emirates Airlines in Dubai where he entered the Mr. Dubai competition and won the male pageant in 2018. Today Amr Ali Mesbah also works as a project manager for ARJ holding in Dubai, UAE, and is a distributor for technology company Trilliant.
Recognizing his talent and potential to provide invaluable insight to many who could learn from his experience, this reporter was fortunate to gain an interview with the man who graciously revealed several facets of his illustrious life.
What helped you discover your career path?
My father left us when I was young. It was my mother who raised us singlehandedly. We were not well off and in need of finance. Once I reached 8 years old, I began playing football and earning from it. By the time I was 17 I was already a professional playing for Wadi Degla Club. I also worked as a coach in the Arsenal FC soccer school and went on to become head coach for Team U12 boys and won a gold medal in an under 12 Egyptian tournaments. After that I moved to France where I earned a double Master's Degree in Sports Tourism Engineering at the University of Lille2 in Lille France, ISMAI in Porto, Portugal and Charles University in Prague Czech Republic where I played professionally for the first team of Trencin in Slovakia.
I received a setback after being injured and so shifted to Dubai where I worked for Emirates Airlines as a flight attendant. After that, I won the Mr. Dubai award in 2018. From there I started to get sponsors and began featuring on Radio and TV. I was even featured in Print Magazines in Cairo.
Did you try other career paths?
Yes, I did. Besides football, modeling, and the aviation industry, I now work as a project manager for ARJ holding in Dubai and distributor of Trilliant (New smart technology meters (Electricity, Water, Gas, etc.) as well as Director of public relations department of Al Masria, Cairo, Egypt, an import and export company.
How many times did you try your hand at what you loved before achieving success?
When I was young, I wasn't experienced enough which is why in spite of trying, I failed several times. But that did not deter me from my goals. Growing up, maturity, and experience coupled with dedication and hard work finally helped me gain success. Winning Mr Dubai was the tip-off. But it took me time and dedication to train and diet as well as several rehearsals.
What's your plan to dominate your industry and be one of the best at what you do?
My plan is to start my own brand. I have already established my own textile company in Slovakia called Ancient Royal Eco Environment.
Do you have other activities developing on the sides?
Yes, I do, modeling and fitness which I'm focused on because I'm starting my career in acting and advertising.
Every interesting person often has an interesting take on family, what's yours?
My take on my family is my mother who is my role model. Without her, I wouldn't be the man I am today. Her tough work raising me and my brothers are the one and only reason I am successful and have reached so far today.
Do you have a wife, girlfriend, or family? Any favorite?
I was married but not anymore. Now I'm single and looking for the one whom I deserve. I have made some bad choices and do not think I am lucky with women.
Outside of work and business, what do you love to do? Do you have a hobby?
I love working out, going for long drives, and I am into sport and luxury cars. I also love auctions for antiques and goods.
You probably didn't imagine being famous as a kid, how does it feel to be famous now?
When I was a kid I knew and believed I'll be someone famous because I know life is not easy and nothing comes easy. It is hard work that helps you reach your goals. Being famous motivated me to do more and be better and succeed in what I'm doing. "I always wanted to be good and do good."
I'm so proud and honored to see the woman that raised me so proud of her sons that used to be boys and now we are three adults and successful men.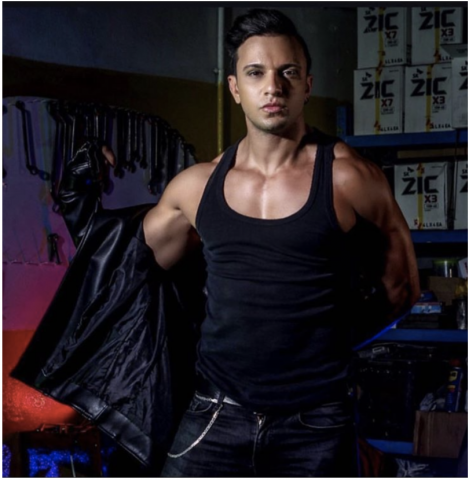 For more information, use the media contact outlets below.
Media Contact
Company Name: Verifiedinsta
Contact Person: Media Relations
Email: Send Email
Phone: 8777428811
Address:261 Old York Road, Suite 930
City: Jenkintown
State: PA
Country: United States
Website: https://m.facebook.com/Football.Players.Base/?ref=bookmarks