Introducing The Paradise Known at Punto Del Custodio
The exclusive community of Punta El Custodio in Riviera Nayarit, Mexico is located 75 miles north of the Puerto Vallarta International Airport and 30 miles south of San Blas, near Platanitos.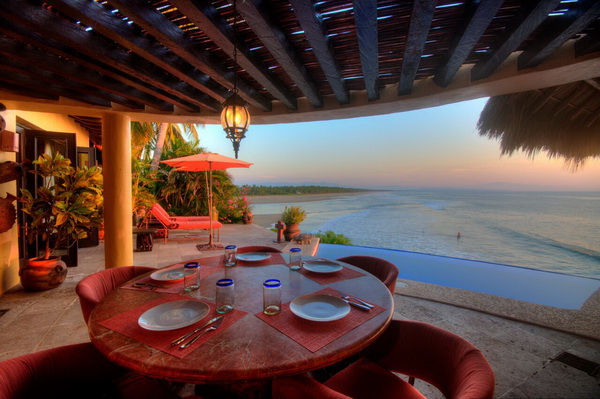 Punta El Custodio, which is a secure, gated complex of 14 private homes is set above a protected, pristine stretch of beach.
Punta el Custodio has never been more relevant than it is today. One can leave troubles behind and escape the crowds … the city … the real world… and discover a charming and architecturally unique community that is located within a secluded gated safe haven.
Punta El Custodio helps discover a new normal, so that one can call Punta El Custodio his/her own home away from home.
The Villas range in size from 2 to 5 bedrooms and most include private swimming pools. The Villas private pool is in addition to the wonderful pool at the point overlooking the ocean and beach below.
Each Villa offers a meal plan that is highly recommended. Clients can enjoy a full breakfast and dinner each day with a mid-day snack as well. Platanitos does not have a major grocery store so the Cook and the Meal Plan are a great way to ensure fresh meat, vegetables and fruits each day and meals prepared right in own Villa.
What clients can do In Punta El Custodio:
1. Rest, Relax and Enjoy
2. Stroll the meandering courtyard and paths within the complex
3. Take in the Sunset from the Point
4. Spend the day enjoying the pool
5. Head down to the Platanitos Beach for a wonderful afternoon
This is also an ideal destination for nature lovers. The area is home to one of the state's most important turtle sanctuaries. People from all over the world come here to watch over the nesting marine turtles and to help protect their eggs.
Other activities near Punta El Custodio Mexico include whale watching, deep sea fishing, horseback riding on the beach, surfing, jungle cruises, waterfall hikes and kayaking. Or head on up to La Tovara where one can enjoy a boat ride thru a tropical mangrove forest and visit the Crocodile Sanctuary. This boat tour is an enjoyable outing for all ages. Then one can head up to San Blas and explore the local Mexican Culture.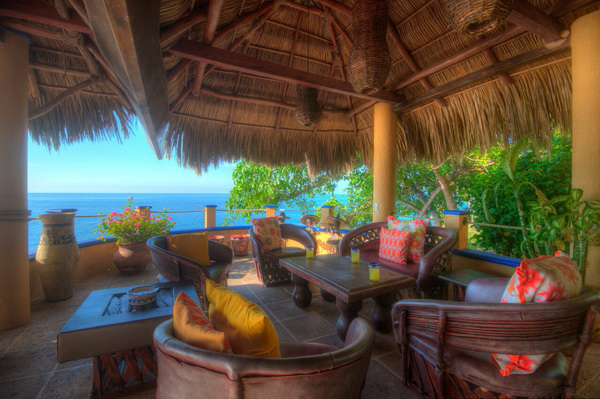 All around the area people will find themselves in a peaceful state and can find themselves lost at times while contemplating the stunning Pacific Ocean.
"We are fortunate to have a community of this standard in Riviera Nayarit, where lush palm trees and the impressive Pacific Ocean frame this beautiful destination. You are invited to experience the difference and enjoy Punta El Custodio first hand in either of these amazing Private Villas," stated the head manager of Galvan Real Estate and Services.
Casa Lazuli – Strategically perched on a south facing cliff overlooking an estuary, Playa Tortugas (Turtle Beach), and seemingly endless miles of shoreline reaching south to Punta de Mita. At low tide the beach and estuary connect to a 12 mile stretch of virgin beach. This is what the "Million Dollar View"!
For more details https://galvanrealestateandservices.com/properties/casa-lazuli/
Hacienda Villa Bella – Located on Mexico's west coast in the beautiful region of Riviera Nayarit, La Villa Bella Hacienda is not a typical vacation spot. This private, Mexican Hacienda Villa will calm people's senses and refresh their souls… in a tropical ocean paradise. For more details on this awesome property — https://galvanrealestateandservices.com/properties/hacienda-villa-bella/
Punta El Custodio is the perfect destination for a Wedding, a Yoga Retreat or a Corporate Gathering.
Anyone who wants place a reservation or to simply learn more about the area, can contact the company by email at [email protected] or call +52 327 275 0233.
Media Contact
Company Name: Galvan Real Estate and Services
Contact Person: Luis Armando
Email: Send Email
Phone: +52 327 275 0233
Country: Mexico
Website: https://galvanrealestateandservices.com/