Kawaii Slime Company Adds New Products To Their Collection
Las Vegas-based manufacturer of premium quality slime products, Kawaii Slime Company, announces the addition of new sensory Slime toy products to their inventory to meet the holiday season demands
Roxanne and her team at Kawaii Slime Company have again reiterated their commitment to helping kids and other lovers of slime become superstar Slime entrepreneurs with the addition of new amazing products to their collection. Kawaii Slime Company has literally disrupted the United States children's toy industry in a relatively short while, with their wide range of products across different categories.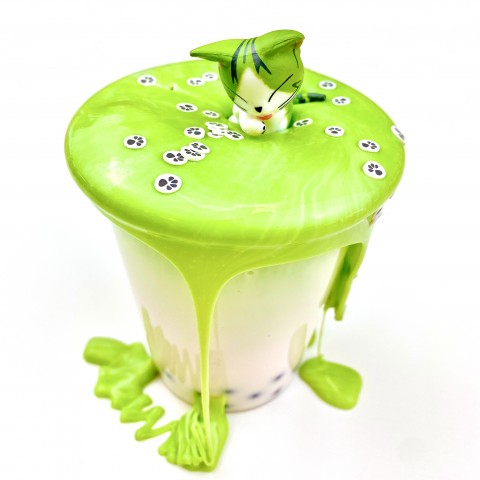 Slimes have been around for decades, initially introduced in February of 1976. Over the years, several variations of the toy product have been released to meet the diverse needs of children and other enthusiasts. There seems to have been a decline in the popularity of slime products, a phenomenon that can be attributed to the lack of premium quality slimes. However, Kawaii Slime Company is looking to change this narrative, as the company continues to deliver some of the most sensory Slime toy products on the market to customers in the United States and other parts of the world.
Since the company listed their first slime on Etsy in 2017, Kawaii Slime Company has continued to receive accolades from different quarters, spurring them to regularly update their inventory to meet the needs of customers. In a similar vein, the company is bringing the holiday season home early for Slime lovers, offering a twist to the conventional gift ideas by allowing parents to surprise their loved ones with high-quality sensory Slime toy products.
The products from Kawaii Slime Company are ideal for the young and young at heart, with different categories of slimes, including Bingsu Bead Slime, Butter Slime, Clear Slime, Cloud Creme Slime, Colored Clear Slime, Cloud Slime, and Crunchy Slime. Other categories of slime from the company are DIY Slime Sets, Glossy Slime, Floam Slime, Fluffy Slime, Jelly Cube Slime, Jelly Slime, Savory Slime, Seasonal Slime, Unicorn Slime, and Retired Slime.
Kawaii Slime Company has uniquely combined affordability with quality, offering free delivery on all orders in the United States, a feature that has made it one of the most sought-after toy companies in the country.
For more information about Kawaii Slime Company and the range of slime products offered, please visit – www.kawaiislimecompany.com. The company can also be found across social media, including Facebook and Instagram.
Media Contact
Company Name: Kawaii Slime Company
Contact Person: Roxanne
Email: Send Email
Phone: 7024450787
Address:4660 South Eastern Avenue STE 108
City: Las Vegas
State: NV 89119
Country: United States
Website: http://www.kawaiislimecompany.com/