Ryan Whyte Maloney Releases Thought-Provoking Single "I Am The One"
Ryan Whyte Maloney returns with a new hit that further strengthens his name as a force to reckon with in the alternative rock genre.
Traverse City, Michigan – Singer, songwriter, and producer, Ryan Whyte Maloney is proud to announce the release of his latest hit "I Am The One," through Trunorth Entertainment LLC. The amazing single which was written during one of the most difficult times in Ryan's life addresses the issues of anxiety and depression and their overpowering, destructive effects on the soul. It is an ode to the darkness of despair and his triumph to become the better person he is today.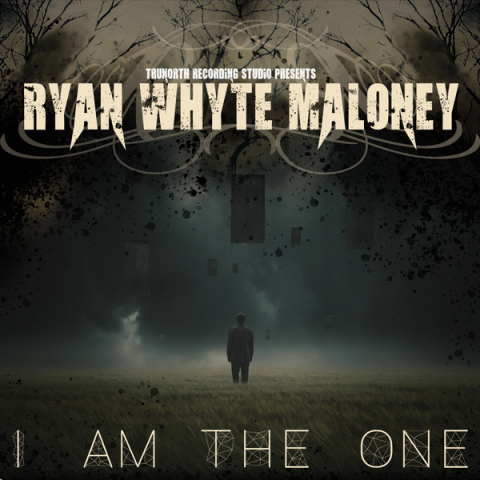 In this single "I Am The One", Ryan crystallizes his traumatic past experiences to make a work of art that explores the deep dark clouds of fear and hopelessness and the constant whispers of doubt that poison even the faintest of hope, depriving the heart of happiness. However, Ryan encourages everyone to never give up but wipe away every tear of historical reflection and hope for a better future. Ryan hopes that not only will the song be a beacon of light in the lives of many but send enough love and energy that will push them to fulfill their purpose on the earth.
The song is another powerful reminder that no matter the tough times we are passing through, we can always look forward to positive expectations.
"I Am The One" is an excellently produced song that features clean and melodic guitar tracks, and a light somber percussion. However, those are nothing compared to the vocal tracks which transform the single and make it a relatable mellow song that hits in more ways than one. Ryan delights us with his amazing singing technique on the song as he combines a range of voices and well-written lyrics with anti-suicidal hopeful messages for the perfect mix that makes the song unforgettable.
About Ryan Whyte Maloney: Born and raised in Traverse City, Michigan, Ryan Whyte Maloney's first introduction to music was Rock'n'Roll and Country music, and his deep love for music pushed him to start playing guitar, violin, cello, and drums at age 9! From there, he began to learn and progress, and by 16, he was recording his first album with just 16. By the age of 21, he was self-producing and engineering at Frontier Studios in Copermish.
Ryan achieved great things as the primary composer for his nationally accomplished band, Indulge. After recording and releasing the album Tomorrow's Another Day in '05, Ryan laid back to take a good look at himself and his music, writing his solo material with a focus on his roots in the skill of songwriting, and even performing as a DJ.
Hi hit single "Where I've Been" was recorded after that period, and it struck a deal with Touch Tunes and is available in over 160000 locations worldwide; the album led Ryan to perform all across the U.S., from small clubs to national festivals in front of over 250000 people! Several singles from Where I've Been are still being aired on Country radio stations all over the States.
Following his previous successes, Ryan followed up with an appearance on NBC's TV show The Voice, accomplishing a four-chair turn and finding himself on Team Blake with his audition song. After making it to Team Blake's "Top 5", he recorded four hit singles utilizing The Voice's UMG Records studio.
Ryan is a well-known figure in the Las Vegas music scene, performing over 400 shows yearly. He also tours both nationally and internationally, working as hard as he can to make every single show a unique and exciting experience for audiences everywhere he goes.
Media Contact
Company Name: TruNorth Entertainment LLC
Contact Person: Ryan Whyte Maloney
Email: Send Email
Phone: (702)592-9918
City: Las Vegas
State: NV
Country: United States
Website: http://www.ryanmaloneythevoice.com