Phillip Karaya of Karaya Consulting Works Hard To Spread Financial Literacy Across America
Leading Atlanta financial consulting firm, Karaya Consulting, has continued to garner amazing reviews from businesses across different industries nationwide
Phillip Karaya and his team at Karaya Consulting LLC have continued to receive accolades from clients in different parts of the country for their range of solutions designed to empower them for a better financial future. Phillip is an experienced professional in the financial industry. He has worked with several clients from all walks of life over the years, honing his skills while also helping his clients build the future they desire.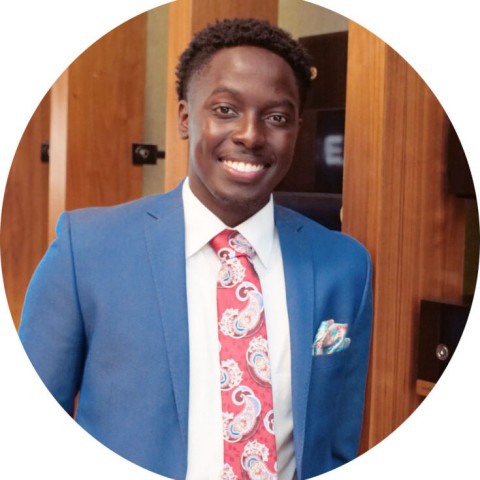 Phillip Karaya, Consultant / Professor / Karaya Consulting Founder
One of the major challenges faced by entrepreneurs and even individuals is access to finance. While several financial and lending institutions are available in the market, their terms are often unfavorable to clients. Unfortunately, financial freedom and wealth creation are also not taught in school, which often leaves a gap as people struggle to meet their obligations. However, Phillip Karaya looks poised to change this narrative. Consequently, he has championed a couple of initiatives, including Karaya Consulting and Finance With Phil, to educate and guide clients to empower their financial future.
Karaya Consulting LLC offers a wide range of services designed to intimate clients on the different aspects of wealth creation and financial stability. The consultancy teaches the nitty-gritty of personal finance, small business creation, personal credit, business credit, best practices for day trading, and understanding different long term investment strategies. The comprehensiveness of the solutions offered and the ease of understanding the content have made Karaya Consulting LLC the ideal partner for businesses and individuals that want to create generational wealth.
Phillip Karaya is also the brain behind Finance With Phil, an online financial education resource covering the different aspects of financial empowerment for individuals. Some of the program's content includes Super Credit Course, Business Starter Kit, Stock Options Crash Course, and Budgeting With Success In Mind.
Phillip Karaya explores all possible platforms to share his wealth of knowledge and experience gathered through working and networking with stakeholders in multiple industries, including insurance, healthcare, auto, and real estate.
For more information about Phillip Karaya and the services offered through Karaya Consulting, please visit – www.karayaconsulting.com. Karaya Consulting can also be found across social media, including Facebook and LinkedIn.
About Karaya Consulting LLC
Karaya Consulting LLC was founded by Phillip Karaya as a financial consulting firm to help create financial plans that fit the current and future plans for clients' lives and businesses. The company offers a wide range of solutions, including personal budgeting, increasing personal credit, designing profit models, financial projections, business incorporation, and establishing business credit.
Media Contact
Company Name: Karaya Consulting
Contact Person: Phillip Karaya
Email: Send Email
Phone: 7709054179
Country: United States
Website: http://www.karayaconsulting.com/