The New Faith Temple CDC announces "BIG GIVEAWAY" to Provide Free Food (Thanksgiving) Food Vouchers, Hygiene Products to Community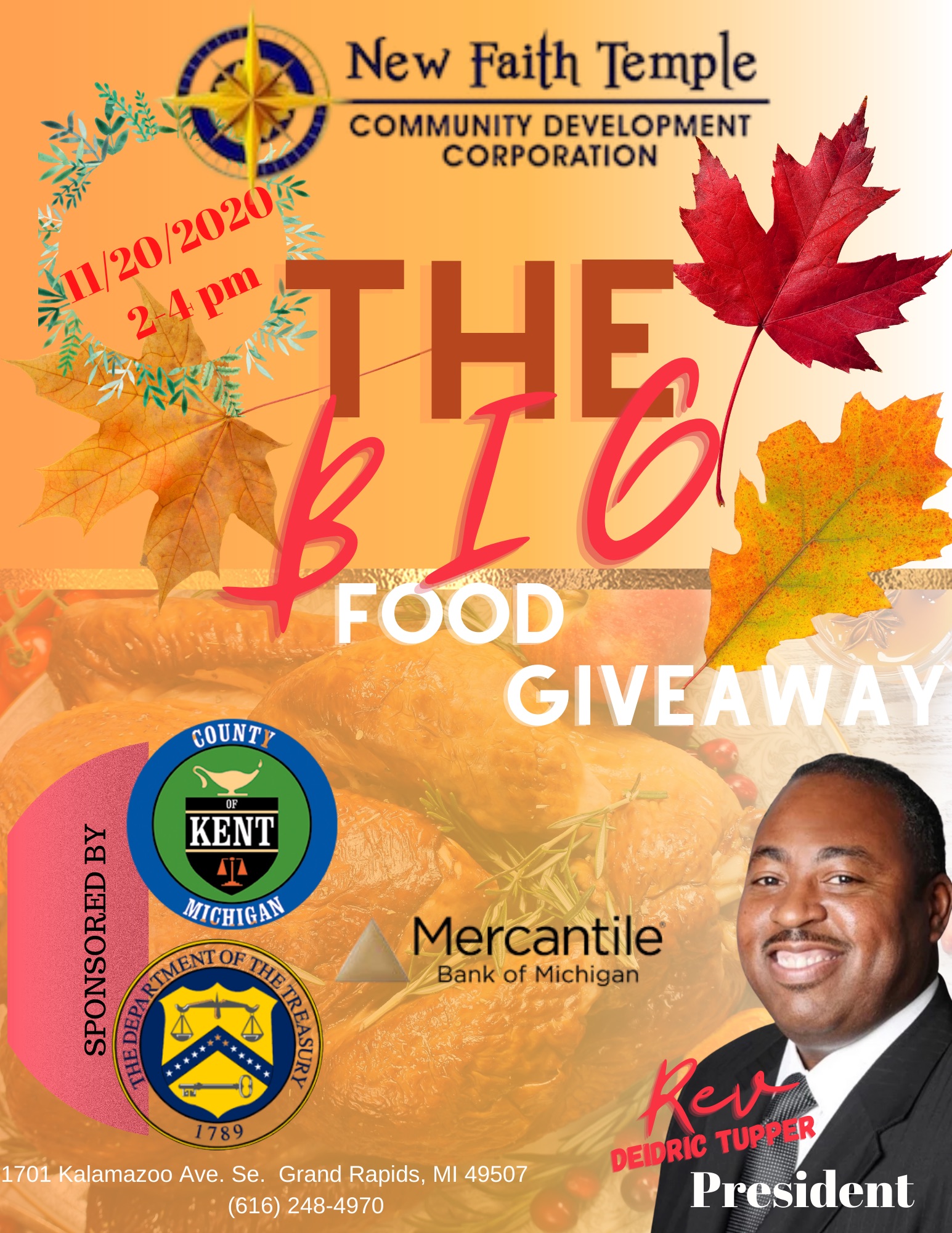 The New Faith Temple Community Development Corporation (CDC), a comprehensive, holistic community service and development organization, will host a FREE "BIG FOOD GIVEAWAY," which will include over 20,000 pounds of food and personal items, including Turkeys, Cornish Hens, Chicken, assorted food boxes, hygiene kits, etc.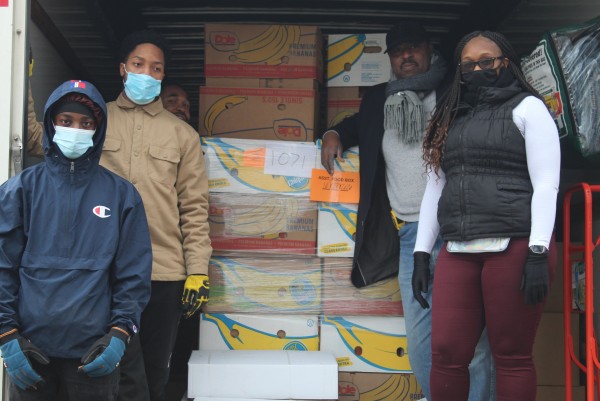 Martin Luther King once quipped: "Life's most persistent and urgent question is, 'What are you doing for others?" while Mother Teresa, founder of The Missionaries of Charity, once said: "If you can't feed a hundred people, feed just one." The New Faith Temple CDC may not have the financial might to feed thousands, but they want to make an impact.
With a vision to reclaim, restore and rebuild people and neighborhoods/ communities in Grand Rapids, The Giveaway is an integral part of New Faith Temple CDC's plan to provide invaluable, free services to those living at or below the national poverty line.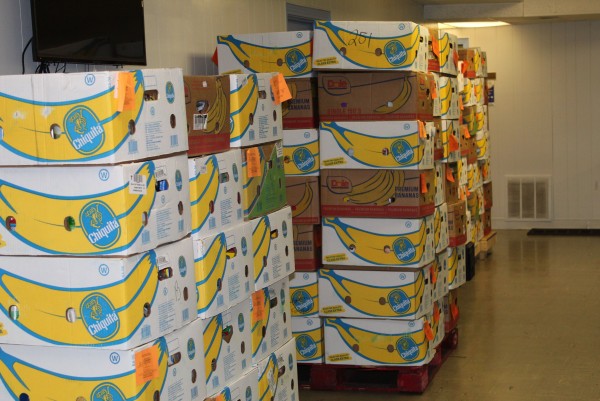 The event, set to take place on Friday, November 20, 2020, between 2:00 pm – 4:00 pm at the New Faith Temple Church of God in Christ, 1701 Kalamazoo Ave SE; will feature the president, Rev. Deidric I. Tupper, and the Executive Director, Mrs. Natasha C. Tupper. The giveaway will begin at approximately 2:00 pm.
Rev. Deidric & Mrs. Natasha Tupper founded the non-profit corporation in December 2010 to improve and facilitate the community's administration of programs and services. Rev. Deidric & Mrs. Natasha Tupper are graduates of the University of Detroit Mercy, and the non-profit is the realization of their dream to give back to the community.
The non-profit offers assistance in Utility Assistance, Workforce Development, Homebuyers Program, Business Development (Small, Minority, Women-Owned), NEXT STEP After School Program, and Free Summer Camp "Camp of Champs" program.
Other proponents and sponsors of this noble program include Mercantile Bank of Michigan, Kent County, U.S. Department of Treasury, and The New Faith Temple Church of God in Christ.
Media Contact
Company Name: NFTCDC
Contact Person: Natasha Tupper
Email: Send Email
Phone: 616-248-4970
Country: United States
Website: www.nftcdc.com