Tenor Blue is a rising star who has long established himself as an accomplished songwriter and singer.
Originally from San Francisco and now based in Atlanta, Tenor Blue is not an artist that can be put in a box. Growing up listening to R&B legends, Tenor discovered Reggae in his teenage years and fell madly in love.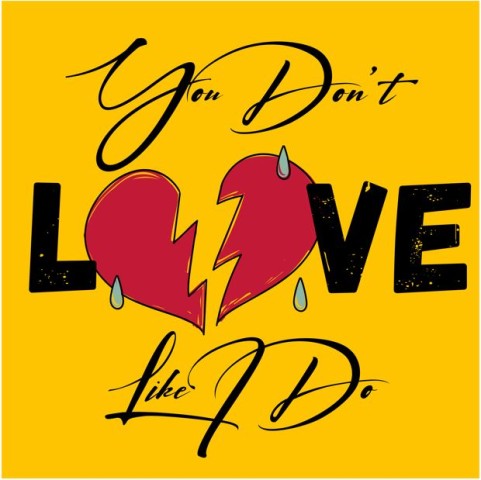 Tenor Blue is a songwriter, a singer, and an artist. But more than this, he is 100% human with a heart that beats with love, compassion, and sincerity. Influenced by the timeless sounds of the world and made for joy, his songs pulse with the rhythms of real-life and genuine love. It speaks to the desires of the human heart and the realities of the human experience. They are songs that move the spirit, make people think, and bring desired people closer together.
Tenor Blue began writing songs and recording and eventually landed a deal with RCA Records. With Reggae as the main dish and R&B as the side course, Tenor Blue's songs might add elements of Pop, Hip-Hop, Dancehall, Afrobeat, and even Jazz, fusing them with a seamless and authentic mainstream sensibility. In this borderless spirit of harmony, the music of Tenor Blue exists.
Over the years, Tenor Blue has performed alongside some of the biggest and most legendary names in Reggae, including Barrington Levy, Chaka Demus and Pliers, Gregory Isaacs, John Holt, Frankie Paul, Cocoa Tea, Marcia Griffiths, Etana, and many more. The musicality of his songs and warm and soulful vocal style offers hints of artists such as Maxi Priest, Sting, Common Kings, Chronixx, and Beres Hammond.
"You Don't Love Like I Do" is the latest single from the now Atlanta-based crossover international reggae artiste Tenor Blue. Produced by 2-time Grammy Award winning producer J-Vibe Productions, "You Don't Love Like I Do" was written in a moment of inspiration after a particularly painful breakup. The words and sounds tell the story, and in it, we get a natural feel for what makes up the heart of this talented artist.
In reflecting on this chapter, Tenor has this to say,
"In life, we must decide as to whether or not we're going to allow ourselves to love others, to be vulnerable and to take chances for love. In doing so, there is always the risk of having your heart broken. There's nothing as painful as a broken heart, but that won't ever stop me from continuing to pursue true love".
After several years since releasing his last single, "Push Forward," featuring Peetah Morgan of Morgan Heritage, Tenor Blue returns with another poignant song that speaks to the heart and some of the most challenging realities of life.
"You Don't Love Like I Do," like so much of Tenor's music, crosses musical borders seamlessly. When people listen to this song, they aren't sure where the song is going until the beat drops. And when it does, it is an unexpected and pleasant surprise.
J-Vibe brings his signature sound to this production but manages to give its listeners and fans a side of his musicality that pushes him and Tenor out of their natural comfort zones. The result is refreshing, thought-provoking, and inspiring and will be sure to move hearts of flesh in music lovers worldwide.
To listen to this exciting new tune, click here: Tenor Blue – You-Don't-Love-Like-I-Do.
Media Contact
Company Name: Reggae Global Entertainment
Contact Person: Melissa Chin Loy | Joanna Chin Loy
Email: Send Email
Phone: 954-804-8199 | 954-998-8034
Country: United States
Website: https://tenorblue.com/