Christopher A. Taylor's inspiring journey of overcoming a traumatic childhood and becoming a Hip Hop star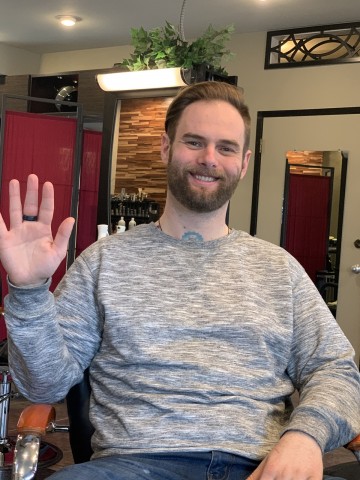 Christopher A. Taylor is a true rag to riches story. From facing a traumatic childhood to becoming a Hip Hop and Rap star, his story is equally emotional and inspiring. As a child, he was not included in school and at home, he was hearing stories of murder, rape, and incest in his own family. He has seen traumatic things at a young age and turned to rap music to deal with his pain. Despite all the tough situations, he kept a positive attitude and worked hard to pursue his dreams.
Christopher is aiming to transform rap music through his meaningful lyrics that express emotions in an unfiltered and unapologetic manner. As a deeply spiritual person, he wants his music to give people a higher perspective on situations and life. At the age of 34, he released his first self-produced studio album titled "10/31/2019" composed of 12 songs featuring amazing vocals by the artist and high-quality rhythms. Besides music, Christopher is an aspiring investment entrepreneur and a loving family man. His latest album called "The white album" is set to be released on March 7th.
"It's important for people to think differently. When group thinking becomes the norm, history has repeatedly shown us that atrocity is almost certain. I want people to speak their minds, even if they're wrong or their ideas are absolutely crazy. It's important that everybody has a voice and speaks what is authentic to them. With my music, I try to push the boundaries of freedom of speech", says Christopher.
Although Christopher grew up in a poor household, he got his hands on Hip Hop and Rap music at an early age. He is highly inspired by Elvis Presley and new age artists like Jay Z, Notorious B.I.G., and Eminem. "I wasn't even allowed to go to school until I was in eighth grade. The only thing I really had was rap music. I remember when I was younger, all I really wanted was to make a friend and have a bunch of hot ladies, now I'm satisfied with one beautiful woman", he adds further.
Christopher is an independent artist who retains ownership of his music. He has no interest in dealing with any label or mainstream conglomerate.
Listen to his latest album "10/31/2019" through this LINK.
Media Contact
Contact Person: Christopher A. Taylor
Email: Send Email
Country: United States
Website: smarturl.it/christophera.taylor