Kendrick Fludd Jr. aka 24Kay talks about his recently launched album 24 Da Robot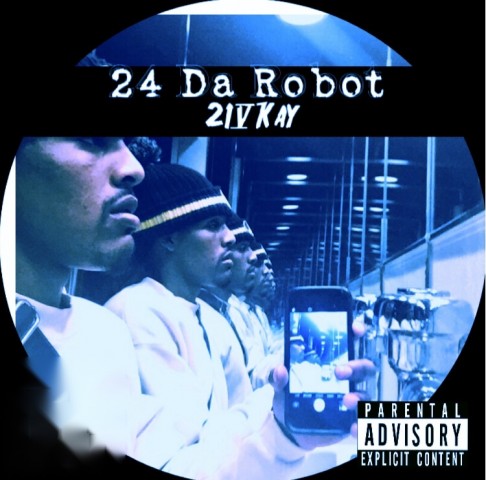 Kendrick Fludd Jr., popularly known by his stage name "24Kay" is the new rising star in the Hip Hop music scene. After enjoying the success of his earlier released EP Bluntz, especially the song "Something you smoke to", he has come up with another great EP titled "24 Da Robot", released on April 20th.
In this exclusive interview, 24Kay talks about his new album and musical journey so far.
Interviewer: What/Who inspired you to be a musician?
24Kay: I was highly inspired by my step-uncle, a professional musician from Baton Rouge, Louisiana. The more I listened to his music, the more I felt drawn to music. I knew that creating music was something I wanted to do and by sixth grade, I was writing my rhymes.
Interviewer: Tell us about your best projects so far.
24Kay: Da Galxy stood out a lot more than I thought it would. It gives you a different mood and different type of vibe to jam out to.
Interviewer: Tell us about your latest album "24 Da robot"?
24Kay: 24 Da Robot was something I use to always play around. Calling myself a robot and what not. I ended up liking the name and using it. Also, everyone thinks I don't have feelings so in this situation I compare myself to a robot.
Interviewer: What kind of message your music has?
24Kay: The main message I reflect through my music is, always be yourself and don't let anyone tell you what you can and can't do. It's also one of the only ways I can be myself when it comes to pouring out my feelings.
Interviewer: Describe your journey so far.
24Kay: My professional journey in music started at the age of 9. It was crucial and more critical than most. When it came to making music, a lot of people didn't want to help me out. So all it did was make me more independent than ever. I finally found a way out of Lithonia, Georgia, where I grew up, and where the majority of my life struggles originated. Once I got out of that area, things started to pick up. Eventually, I reconnected with my childhood friend, Demar, and together we created our first song on the very first day of meeting each other.
Interviewer: What other projects you're currently working on?
24Kay: Poet Know It, Next Wave, The High Anthem, Story To Tell and more. I can keep going all day about new projects we're working on.
Interviewer: Where do you aspire to be as an artist?
24Kay: To keep climbing to the top and never stop. My main thing is to keep making music people will listen to. To one day look back and say all the hard and rough times were worth it. Being happy that we never gave up even though at times we wanted to. We didn't because of the drive we have to keep excelling and never settling for less.
Media Contact
Company Name: 24Demar
Contact Person: 24Kay
Email: Send Email
Country: United States
Website: unitedmasters.com/24kay