DminJ Couture Brings Out the Outstanding in Every Woman with a Mix of Elegant Vintage and Modern Styles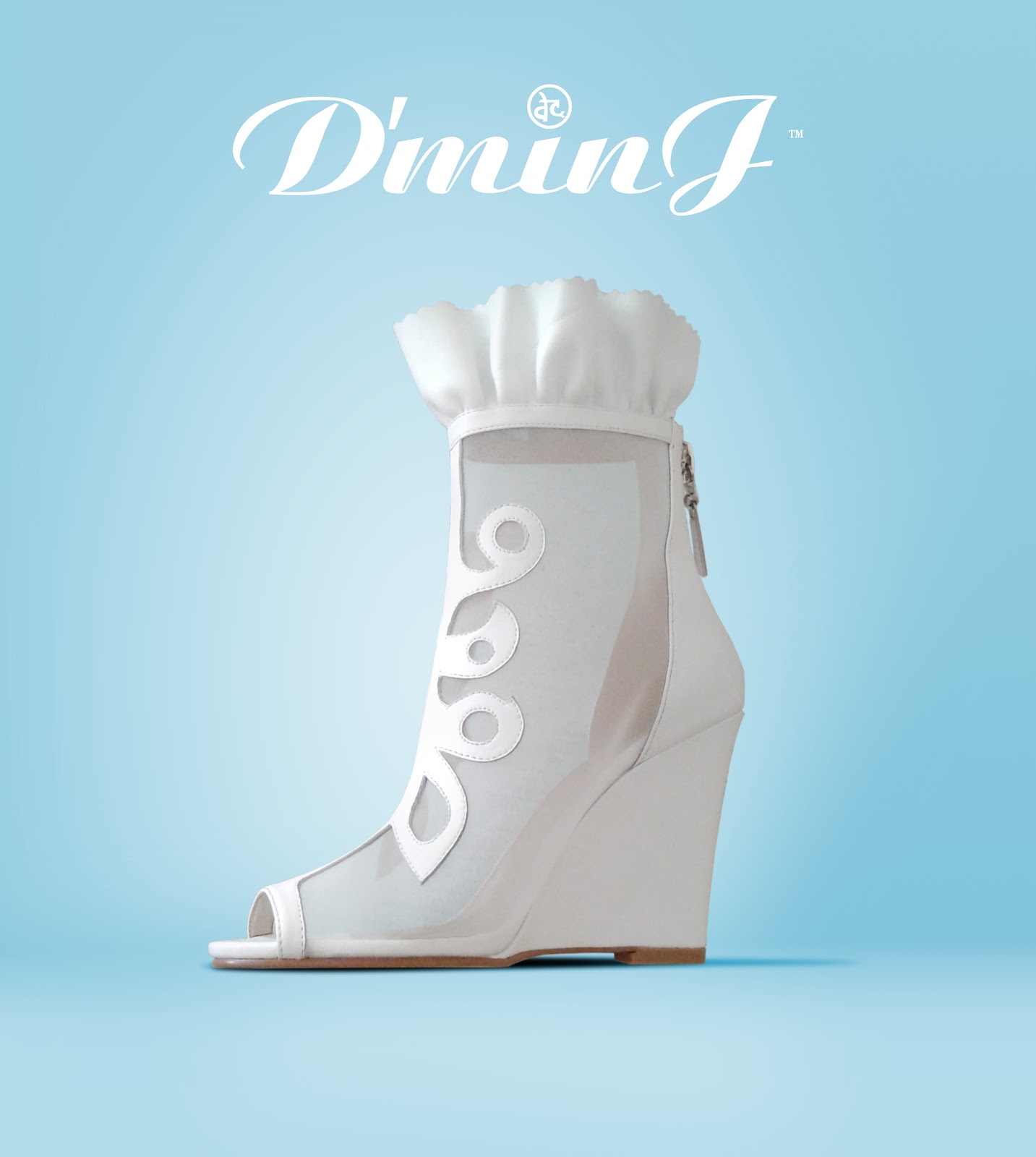 The modern woman loves to incorporate chic style in her life and work. For them and everyone else who wants to look truly different, DminJ Couture is pleased to offer their indulgent, luxurious and durable collection. If being unique is a personal choice, DminJ knows how to push the envelope for you!
DminJ Couture has an advanced and modern collection. The bold dresses are opulent, and versatility is written all over, forming a perfect foundation for rich and decorated leather, romantic laces and striking textiles. For instance, elegant linen dresses with colorful and handmade leather flowers, or an entire leather dress with linen and chiffon work.
The DminJ luxury shoes collection will come as a delight for every woman. The feel of wearing these candies is like walking on the runway with no one else to compete with. The highest reach of fashion and extreme comfort are their hallmarks, and no woman will feel any limitations when walking around in a pair of DminJ shoes.
The boutique clothes collection too is designed and made uniquely for winning admiration and looks. A unique hallmark of the collections is how they mix vintage with modern to create a very individualistic appeal. With built-in quality and commitment to durable fabrics and fine craftsmanship, DminJ Couture makes sure customers don't lose out on anything.
"We are committed to providing you a style that has quality built in and will last through the wear and tear of your day. We guarantee durability, no matter what you are looking for," says Sha'Ron Jones.
Sha'Ron's aim is to dress the fearless woman who also embraces her feminine aspects, is sophisticated and always at ease. She began to design from a tender age of 14, and then made a living in the legal field for over two decades before turning back to her first love, design by founding DminJ Couture.
The clientele for DminJ is broad, including professional and everyday women who are looking for dresses that are unique, elegant and hard to find elsewhere. The dress materials range from leather, chiffon and linen, and every dress reflects a taste for the outstanding.
DminJ has a focus on making the wearer look great. The modernism and flawless execution make these collections a perfect fit for boutiques and luxury department stores all over the world. These are styles and designs inspired by global travels and a personal style of mixing the vintage with modern.
A high-end women's wear, DminJ was established in 2002 by Belizean born designer Sha'Ron Jones. DminJ Couture opened its first custom clothing boutique in the exclusive area of The Shops at South Hampton, 42 Carriage Oaks Dr., Tyrone, GA. DminJ Couture has featured in the 'Hottspott Magazine' in the November 2009 issue, and is an Honored Member of Cambridge's Who's Who for 2009-2010.
Media Contact
Company Name: DMINJ COUTURE CLOTHING
Contact Person: Sha'Ron Jones
Email: Send Email
Country: United States
Website: http://www.Dminjcouture.com