Online Marketplace Revs up Eye Care Services in the Midst of the Pandemic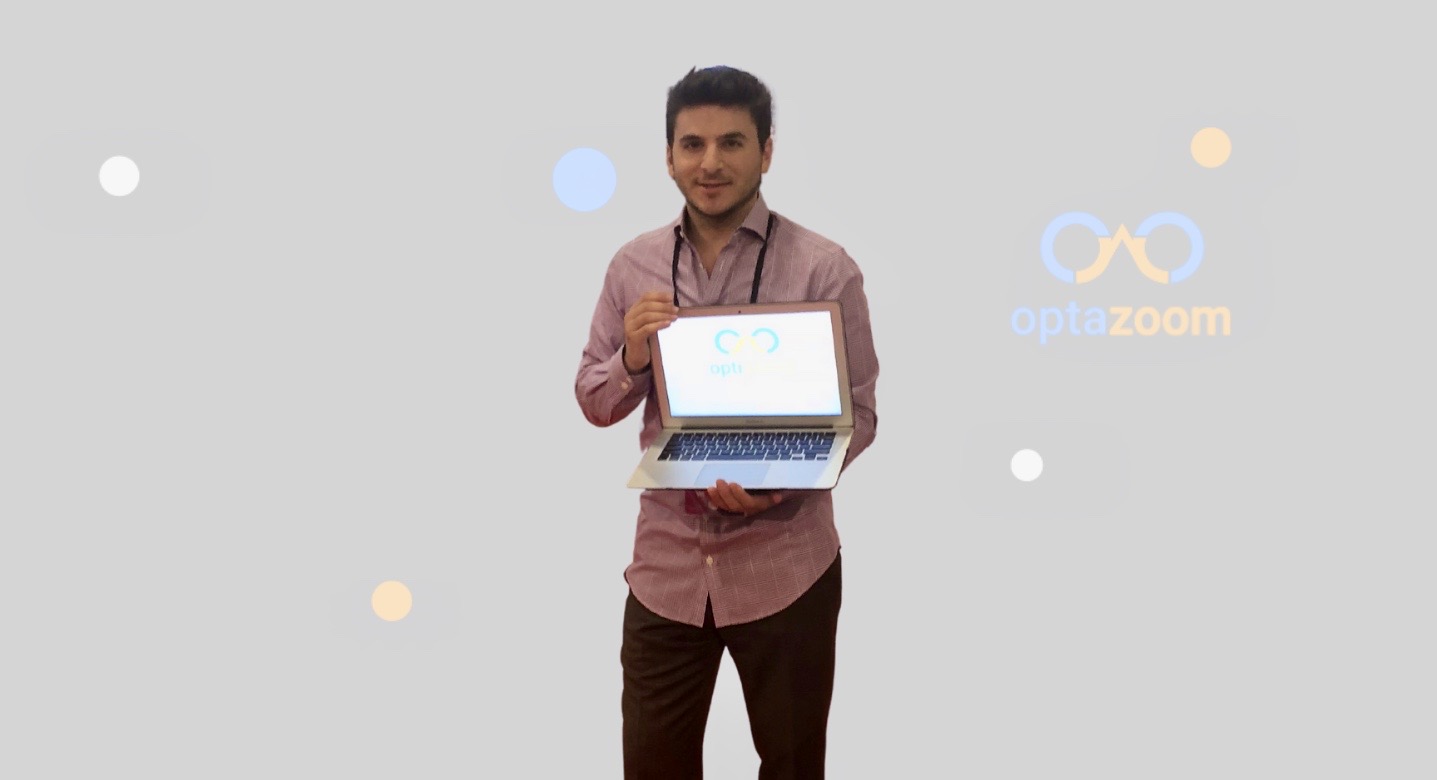 LOS ANGELES – Amid restrictions imposed because of the pandemic, an online marketplace has beefed up its services in providing a platform where eye care professionals can order their optical supplies with ease.
Aaron Kosman, owner of OptaZoom, focused on how difficult and tiring it is dealing with multiple distributors. Especially in a crisis, a one-stop online shop greatly facilitates the internal operations for eye care professionals.
"There's only so much time in a day, especially since we're dealing with the pandemic. Purchasing supplies can be difficult and tedious, consuming unnecessary energy and resources. OptaZoom makes things easier for buyers to order all their optical supplies in one place," he said in a recent interview.
He added that OptaZoom also serves attendees and exhibitors who cannot supply their practice as they once have, given the suppliers are not able to showcase their products due to the state of the current pandemic. Optical vendors looking for a business-to-business (B2B) platform could showcase their merchandise and contact OptaZoom to get on-boarded.
All in one shop
Before he started OptaZoom, Kosman noticed a void in the optical industry, one that could benefit from a centralized platform that could simplify the ordering process for practitioners.
He then sought to bring together hundreds of brands, forging an online marketplace which allows eye care practices to access products from multiple vendors in one place, and he has since focused on refining the platform and redefining the industry.
OptaZoom has encapsulated all categories of the optical industry to give practitioners access to many competitors within the five categories: frames (eyeglasses, sunglasses), supplies and equipment, contact lenses, and accessories.
"We have stayed on top of our game, and the reason for this is the dynamic services we offer to eye care professionals and our clients," he said.
Trust-building, client engagement
Kosman also cited the need for businesses to focus on building trust with their clients amid the COVID-19 crisis, saying entrepreneurs have to stay on top of client engagement to keep their businesses afloat.
His team recently provided hygiene essentials to medical practitioners who have been standing on the frontline for months now.
"We delivered and donated over 300 bottles of hand sanitizers to practitioners so that they have the necessities to keep their door open. They can see their patients and tend to their needs," he stated. Such gestures don't go unnoticed, and serve as a bedrock to a healthy buyer/seller relationship.
Partnerships
Athena Brasfield, Chief Executive Officer (CEO) and President of Coachella Valley Optometry who recently partnered with OptaZoom, pointed out how the one-stop shop helped her with accessing eye care supplies, which made things easier for her company, especially amidst the crisis.
"We see a high volume of patients with ocular disease. On average, about 2,000 patients per month, so there's a lot that we can work with and we can quickly discover what works for our practice and what doesn't, so I look forward to sharing those solutions," she said in a recent Instagram post.
Brasfield said partnering with OptaZoom has established a secure and proven platform where eye care specialists like her can offer "optical and optometry solutions for your everyday practice."

Amidst the current pandemic, many companies are struggling to stay afloat. However, for OptaZoom, the pandemic has served as a stress test for a new industry standard within the eye care industry. OptaZoom's model is surviving amidst the current heavy storms, and Kosman is confident his company will continue to serve as a leading example in the sunnier days ahead.

Media Contact
Company Name: OptaZoom
Contact Person: Customer support
Email: Send Email
Phone: 1-844-700-9666
Address:5777 W. Century Blvd. Unit #140
City: Los Angeles
State: CA 90045
Country: United States
Website: https://www.optazoom.com/