Canadian Influencer becomes the First Ever to land Sponsored Brand Deals with Educational Institutions in Canada
Helping over half a million international students achieve their dreams when they come to Canada, has simply become the M.O. for Syed Zeehad also known as ZEE, a revered influencer and rising Youtuber from Ottawa, Canada.
"It's a bold promise, but I can keep it!" says the 25-year-old influencer who came to Canada as an international student 6 years ago!
This promise may also seem attractive to many educational institutions & international brands, as it provides them a platform to get massive exposure to international student markets due to current challenges in their marketing efforts amidst the pandemic. It is safe to say that Zee is the link between international students and these brands.
As a matter of fact, ZEE just became the first influencer ever to land sponsored brand deals with educational institutions in Canada, launching an unprecedented campaign in partnership with Algonquin College, to help the college gain exposure to international students who show intent in coming to Canada for their higher education.
A partnership that has never taken place in Canada before! He is currently working with 4 other institutions to help them reach their desired target market internationally and increase their brand awareness.
Canada is now the world's third-leading destination of international students. The IRCC reports that as of December 2019, there were a total of 642,480 international students in Canada at all levels, representing a 13% increase from the previous year. Canadian government research estimates that international students contribute more than $22 billion annually to the country's economy and help to sustain over 170,000 jobs.
Educational institutions in Canada are yet to adopt influencer marketing, possibly due to a lack of influencers in the particular niche. But how does a 25-year-old Youtuber disrupt the traditional marketing tactics of the higher education industry and introduce influencer marketing to it?
ZEE: "What gives me an edge over other creators in my niche is my digital marketing skills. Because I'm a marketer, I understand what brands are looking for, which helps me create a proper strategy to not only maximize their ROI but provide them with real-time market data on high intent locations, high converting keywords etc. I can also tell my clients which buying phase their prospects are currently. No other influencer in my space can do that! I've worked really hard in branding my channel properly and attract a global audience rather than focusing on my home country only. I've built my channel keeping in mind that my value proposition to my audience is giving them the best information in the most entertaining way while my offering to brands is helping them get exposure to my audience in the most effective way!"
Looks like it's paying off both ways for ZEE. His audience has great admiration for his work and so does his clients. He is now partnering with other major brands to create campaigns where he is looking to help them tap into their desired target markets and increase their brand awareness.
Photo from partnership with Ottawa Tourism. [email protected]_zeehad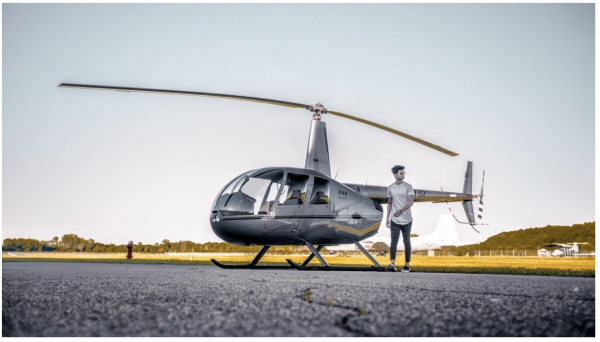 ZEE's story is quite different from most students. He always wanted to stand out as an international student from his first day in Canada.
ZEE: "I never prioritized getting permanent residency or just getting by to eventually "settle" in Canada, which most international students traditionally prioritize. For me, the goal has always been to get ahead in my career and do the things that I've always dreamt of. So far, it's been working out pretty well!"
Using his creativity, Zee was able to truly set himself apart from most international students during his 4 years of studies. He's achieved quite some impressive milestones which includes: Creating the most watched welcome week video for uOttawa, landing a managerial job with a global recruitment firm in his second year of university, partnering with Narcity Canada to create the most watched video campaign of Ottawa, shooting at music festivals like Escapade & RBC Bluesfest, working with Jamaican tourism board to getting featured in Luxury Hotel magazines in the likes of Four Seasons, W Hotels & Ritz Carlton, the list goes on.
He created a life for himself that he always wanted.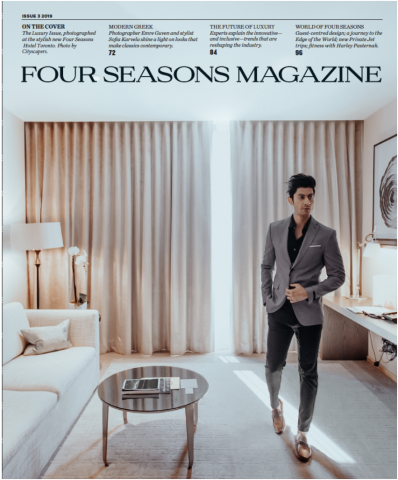 Photo from partnership with Four Seasons Hotel Toronto. [email protected]_zeehad
"Culturally most young individuals in Asia are criticized by their close family members telling them they will never make it and are often bullied by conservative opinions of the elders. Even I experienced it for myself. Not to mention, unless a student's family has influence, there aren't many opportunities available to those who really want to succeed in their career back home.
I was blessed enough to exit that system, and grateful to have the opportunity to create my own trajectory for my career in Canada with limitless potential. I always like to point out how Ottawa had a significant contribution to my success, as the open mindedness culture shared by the city and its people allowed me to integrate in Canada very easily!
My goal is to keep on working hard and create the biggest platform for students globally, achieve massive success for myself and create a lifestyle that others look up to while helping & inspiring thousands of other international students achieve their own dreams by sharing all my strategies, so they can make an impact in their lives and the community around them. That's why I created my YouTube channel where I share my progress, achievements & my failures over time, which will serve as a journal for anyone to tag along and join me making it!"
Check out ZEE's Youtube channel here:
https://www.youtube.com/channel/UCnfNuhjbFjLEgtZROSi0efA?view_as=subscriber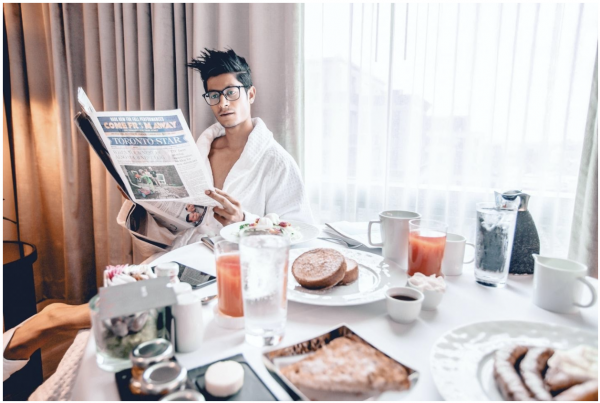 Photo from partnership with Four Seasons Hotel Toronto. [email protected]_zeehad
Youtube: https://www.youtube.com/channel/UCnfNuhjbFjLEgtZROSi0efA
Instagram: https://www.instagram.com/syed_zeehad/
Media Contact
Contact Person: Syed Zeehad
Email: Send Email
Phone: 6136121566
Country: Canada
Website: https://www.youtube.com/channel/UCnfNuhjbFjLEgtZROSi0efA?view_as=subscriber