Bangsta Bears Set To Launch New NFT On The Solana Blockchain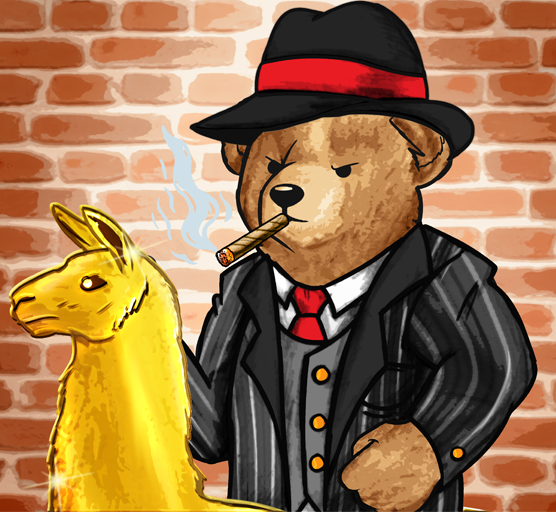 The new unique NFT is a collection of 5,000 Gang Banging Bears created to take over the entire metaverse and will offer owners access to members only Stock, Crypto and NFT calls, as well as airdrops and potential future projects
January 14th, 2022 – Bangsta Bears is pleased to announce the creation of a unique set of NFTs on the Solana blockchain. The new upcoming NFT project is a collection of 5,000 Gang Banging Bears, created to take over the entire metaverse.
Speaking more about the upcoming release, the creators revealed that while the total supply has been fixed at 5,000, it has already spawned 250 bears from the collection into the NFT world. Described as Bangsta OGs, the selected bears are currently running on the Ethereum Blockchain and will be superior to the remaining 4,750 which will be released on Solana.
Over the past few years, NFTs have successfully established themselves as viable investment instruments. The increasing adoption of blockchain technology has directly strengthened the confidence in the security provided by non-fungible tokens. As the world embraces the metaverse and its limitless possibilities, NFTs are undoubtedly enshrining themselves as valuable assets with tremendous potential – making them a must-have for anyone who intends to actively participate in the digital shift.
The Bangsta Bears NFTs, apart from being beautiful digital artworks, packs some amazing features that certainly make owning them an exciting and profitable affair. Some of the impressive benefits of owning them include:
– Access to members only Stock, Crypto and NFT calls, analysis, and a daily overview of each market
– Direct access to our founder Erk who will also do weekly classes (for holders only) on many different topics including NFTs, Crypto, Investing and more.
– Metaverse access to their future Sandbox land + a custom 3D version of a Bangsta Bear as their character.
– Early "whitelist" / presale access for hot new projects
– Exclusive giveaways
– Access to airdrops and potential future projects for FREE
– Many more benefits to come once the community votes on what to do with community funds
Bangsta Bears tick all the boxes of the next NFT to blow up. The creators have announced that those interested in owning the unique non-fungible token, will be able to mint from its website, starting from the 28th of January 2022, at a mint price of 0.39 SOL.
Keep up with BangstaBears on discord: https://discord.com/invite/BangstaBears
For more information, please contact below.
Media Contact
Company Name: BangstaBears
Contact Person: Media Relations
Email: Send Email
Country: United States
Website: https://www.bangstabears.com