Elliott Services Inc. Announces The Opening Of A New Louisiana Onshore & Offshore Service Center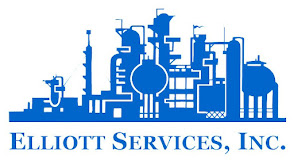 Elliott Services Inc. (ESI) announces the opening of a new Louisiana Service Center.
Elliott Services Inc, the reliable resource for quality inspection planning, management, and service for the energy, chemical & refining industries, has announced the opening of a Louisiana Service Center. The company specializes in mechanical integrity solutions services, planning and management, nondestructive testing, and remote digital inspections, including aerial and underwater.
"We are happy to announce the opening of our Louisiana site for the regional delivery of inspection, NDE, and NDT services for both Onshore & Offshore," says the spokesperson for Elliott Services Inc. "Our new facility in Broussard will provide ESI the capability to deliver our inspection services on customer assets in our yard for eventual delivery to the installation sites."
ESI stands out as a company committed to delivering personalized attention to all its customers through targeted service. The company also has an excellent communication system in place. It ensures seamless communication between the management, the inspection team, and clients. They thrive by strictly adhering to the principles of honesty and integrity in every business transaction they handle.
ESI is focused on a comprehensive approach to inspections, including planning, resource/record management, and inspection reporting (Asset Management). They want to bring continuous improvement and further advancement in the area of Risk Based Inspection (RBI) and Fit for Services (FFS) assessments, maximizing the value of inspections and inspection histories, including data storage and management.
The reputed mechanical integrity inspector offers a range of inspection planning and management services, including downstream run and maintenance, midstream pipelines, processing facilities, storage tanks, shop vendor surveillance, turnaround planning for facilities, power line and energy transmission line, engineering capabilities, drone inspections, remotely operated underwater vehicle inspection and more.
Elliott Services is a full-service nondestructive testing company operating since 1991 with ZERO recordable safety incidents. ESI's ability to maintain quality and integrity is unmatched in the industry. We have a proven 100% satisfaction record with multiple major oil, gas, energy, and chemical companies. Our team of professionals offers the highest quality at the most competitive rates in the industry.
ESI provides all NDE services, including but not limited to
API 510,570,653 Internal and external inspections
MT, PT, UTT, utilizing level II and III Technicians
Advanced Ultrasonics (PAUT and UTSW) utilizing API QUTE/QUPA Technicians
Radiographic Testing – Conventional, Computed, and Open Vision
ACAD and Data Entry of all industry-used informational databases
PMI Testing utilizing API 578 and Level II Technicians
UAV Inspections utilizing FAA Certified and Licensed Drone Pilots
CWI, including shop surveillance
Mobile Electro-Magnetic Inspection (EMI) of OCTG
Tubular Cleaning/Storage
ESI aerial service includes settlement of tanks and process equipment, facility mapping, tank battery inspection, and thermal evaluation.
"We use advanced UAV technology to map, inspect and evaluate," the spokesperson added. "These drone-based inspections are safer and more thorough."
"We firmly believe that the true test of a company's reputation depends upon the customer's satisfaction with their performance. The key to the success of Elliott Services' reputation is our employees," the spokesperson said.
For more information, visit https://elliottservices.com/
About Elliott Services Inc:
Elliott Services (ESI) is a leading inspection company specializing in Quality Assurance and Quality Control for the energy, chemical, and refining industries. The company is reputed for its mechanical integrity solutions and remote digital inspections, including asset management planning, control, and delivery services. They employ highly experienced and qualified professional inspectors, certified to API, NACE, AWS, and ASNT requirements. The company is committed to developing long-term relationships with clients that work beneficially for both parties.
Media Contact
Company Name: Elliott Services, Inc.
Contact Person: Scott Leitko
Email: Send Email
Phone: 281-428-7520
Address:8569 E. North Belt, Suite D
City: Humble
State: Texas
Country: United States
Website: elliottservices.com