Don Crucifixto's Agba Baller video set for May 12 release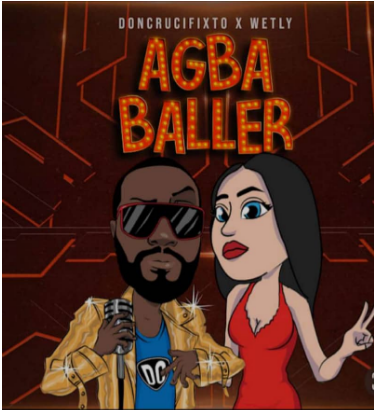 US-based Nigerian international artiste, Don Crucifixto, has completed the video shoot for his upcoming single, "Agba Baller," directed by Abdulai and featuring rising star Wetly, who was recently signed to DC Entertainment.
According to a press release distributed by The Orisha Media Company, the video was shot in Lagos and features sets and high-end costumes that reportedly make it one of the most expensive videos in the industry.
Eniola Alashi, spokesperson for the DC Entertainment team, said that "Agba Baller" was intentionally produced to dumbfound music fans and earn respect for the CEO of the record label, Tumininu Oluyole, who is known for sparing no expense when it comes to quality. Don Crucifixto is also known for his commitment to discovering and breaking out quality talent.
Another member of the team, Awofeso Jeremiah Ebunoluwatobi, revealed that the video will not only be released on May 12 but will also premiere on all Nigerian entertainment TV stations. He added that the team has made significant efforts to promote the video so that it will be viewed by fans of DC and Wetly worldwide.
Don Crucifixto, who released two EPs in 2022, is regarded as one of the most successful artists in the music industry. He is also the brother of Sean Dampte, another prominent artist in the industry whose recent single "I Dey Consider" is enjoying fan love.
The excitement already generated by the video has caught on with Orisha Breezi, real names Oluwatosin Adesanya of Savage Music. The media representative of Savage Music expressed delight about the video and asserted that it will change the face of musical video making in Nigeria.
"Is it the costumes, the aesthetics, technology deployed, the crew and quality generally? "Agba Baller" video is going to be the video to beat. I am happy for the growth the music industry is enjoying now and twice as happy with the contributions of the Oluyole brothers to the industry. It is for the benefit of all stakeholders," he said. For more information please click here
Media Contact
Contact Person: Don Crucifixto
Email: Send Email
Country: United States
Website: https://instagram.com/doncrucifixtoent?igshid=NTc4MTIwNjQ2YQ==