Harlevin launches Kickstarter Campaign for its Fantasy Visual Novel Game
Now Seeking Community Support via Kickstarter, Celestial Crowns is An 18+ Otome/BL Fantasy Visual Novel!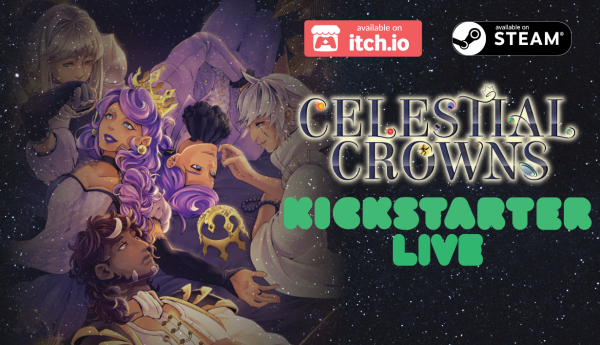 Harlevin is a US based indie visual novel studio that has been creating free and commercial fantasy/romance visual novels since 2016. Followed by the phenomenal success of its previous releases, the studio has proudly announced the launch of an exciting new 18+ otome/BL fantasy visual novel titled Celestial Crowns. To release this visual novel game worldwide, Harlevin has recently launched a crowdfunding campaign on Kickstarter, and it is welcoming generous community support and backing.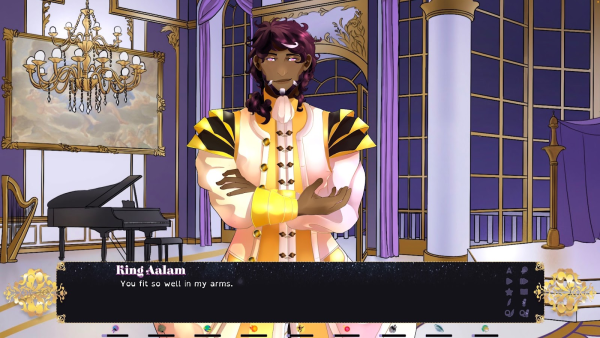 "In this game, players get to customize their Monarch and romance with 3 love interests and much more." said studio head Min, while introducing this project to the Kickstarter community. "This fantasy novel game is a tale about powerful kingdoms and ancient magic, and they can also make choices to build stats in nine different personality traits for a different experience each playthrough." She added. This will be the fifth solo release by Harlevin, and the game is estimated for release in late-2024 on Steam and itch.io for Windows, Mac, and Linux platforms.
The Kickstarter Campaign is located on the web at:
www.kickstarter.com/projects/harlevin/celestial-crowns and backers from around the world can become a part of this project by making generous pledges and donations. Moreover, the goal of this Kickstarter campaign is to raise a sum of US$ 22,180 and Harlevin is offering a wide range of rewards for the backers with worldwide shipping. Furthermore, more details are available on the Kickstarter campaign page of the project.
About This Project
Harlevin is a visual novel studio that focuses on romance all over the spectrum. It is run by a US based solo developer who has published several free and commercial visual novels. Celestial Crowns is its fifth solo video game release and the developer has launched a crowdfunding campaign on Kickstarter to raise funds and support for its release.
Media Contact
Company Name: Harlevin Vns
Email: Send Email
City: Chicago
State: Illinois
Country: United States
Website: https://www.kickstarter.com/projects/harlevin/celestial-crowns