Quality Business Awards – CHIZLD Design and Construction Ltd. Wins the 2023 Quality Business Award for The Best General Contractor in London, ON
London, ON – May 12, 2023 – CHIZLD Design and Construction Ltd., a leading general contractor in London, ON, has been awarded the 2023 Quality Business Award for The Best General Contractor in London, ON. The award recognizes CHIZLD Design and Construction Ltd. for its excellence in customer service, quality workmanship, and overall business operations.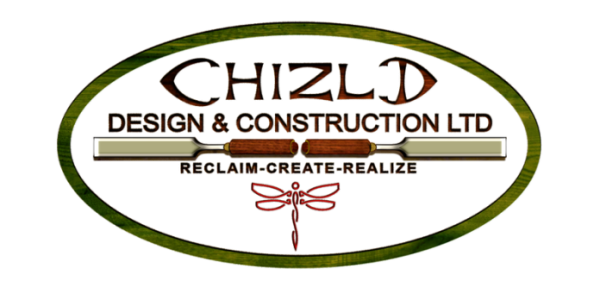 The Quality Business Awards are an annual recognition of businesses that demonstrate excellence in their field. The winners are chosen based on their reputation, customer feedback, and overall performance in their respective industries.
CHIZLD Design and Construction Ltd. is a top general contractor in London, Ontario. In 2007, Scott McDowell founded the company and named it after his grandfather, Alexander Chisholm. In 2016, McDowell joined forces with red sealed carpenter Galen McCue and they became equal partners in the company. The following year the two business partners moved their business from Milton to London. McDowell, McCue, and their team provide highly skilled, quality work for each and every home renovation or new construction project. They provide the following types of services: planning and design, general contracting, project management, custom carpentry. Eco building, restorations, new construction, renovation and additions, kitchens, bathrooms, basements, quad-lock (ICF), and custom sawing. CHIZLD Design and Construction Ltd. are proud to serve London and the surrounding area.
When it came time to select this year's winner, CHIZLD Design and Construction Ltd. was easily identified as a clear leader in the general contractors industry. Their experienced and friendly team is celebrated throughout the London community, and highly favourable reviews of CHIZLD Design and Construction Ltd. are plentiful. "The Integrity of Their Work Makes Them the Ultimate Professionals. These contractors are amazing. They were so helpful I'm finding it hard to express the gratitude that we have towards them. They explained everything in detail and when they came across an issue, they didn't assume anything. They called me right away and made sure I was comfortable with the changes to the plan. When we thought the project was done, we paid them in full. CHIZLD was not happy with a small detail on the custom made hardwood maple floors, so they came back several times to make sure that it was perfect, even after I had already paid. The integrity of their work makes them the ultimate professionals. My wife was elated with the results. These guys weren't just happy when they got paid, they were happy when the job was done to perfection!"
"We had Galen and the CHIZLD team come repair our sagging floor, re-do the plumbing that cut through that floor, move and install our cast iron tub upstairs, patch the wall in the bathroom where we removed a door frame and put a rough in for a future shower. They were friendly, punctual and professional and did a great job on our repair. We really liked their attention to detail, how they kept us informed throughout the week of their progress and were flexible to change things or explain things mid-job. Happy campers;) We'd definitely hire them again."
"Our journey with Chizld began just at the start of the pandemic when we engaged them to demo, design and build our forever home. As you can imagine, there were definitely complications along the way, but through it all Scott and Galen were there to keep us informed and re assured. They took the time to understand us, our vision and the level of quality we expected. They held all the sub- trades to the same standard and refused to allow compromises or cut corners. Their attention to detail was top notch and their commitment to see the job through is what we remember most. We ultimately ended up with approx 6000sqft. of finished living space (including a few features which were firsts for everybody) that we absolutely love! The stakes were high and they CRUSHED IT! Do not hesitate in engaging them for your next project." These are just a few of the many enthusiastic reviews written by customers who were extremely impressed with the communication and work provided by CHIZLD Design and Construction Ltd. The entire team goes above and beyond to ensure they provide impeccable project results for every customer.
The Quality Business Awards honour businesses that achieve an average quality score of 95% or higher over the previous year. In order to be considered for the award, the business must have exceptional customer reviews from more than three various platforms. Businesses that have maintained sterling reputations and records over numerous years with few complaints will score very highly. Businesses that respond to the majority of client comments and reviews consistently will also be highly viewed upon. Finally, these businesses must conduct themselves with the utmost integrity, regularly give back to the community and make concrete efforts to reduce their carbon imprint. A Quality Business Award is the seal of quality and acknowledges a true dedication to providing a quality product and excellent customer service.
For more information about CHIZLD Design and Construction Ltd., please visit the company's website at www.chizld.com
Contact:
Quality Business Awards [email protected]
Media Contact
Company Name: CHIZLD Design and Construction Ltd.
Contact Person: Galen McCue
Email: Send Email
Phone: 519-902-2449
Country: Canada
Website: https://chizld.com