iMetal Resources Positions To Maximize The Potential Of Its Metals Assets Portfolio At Proven Canada-Based Locations ($IMRFF)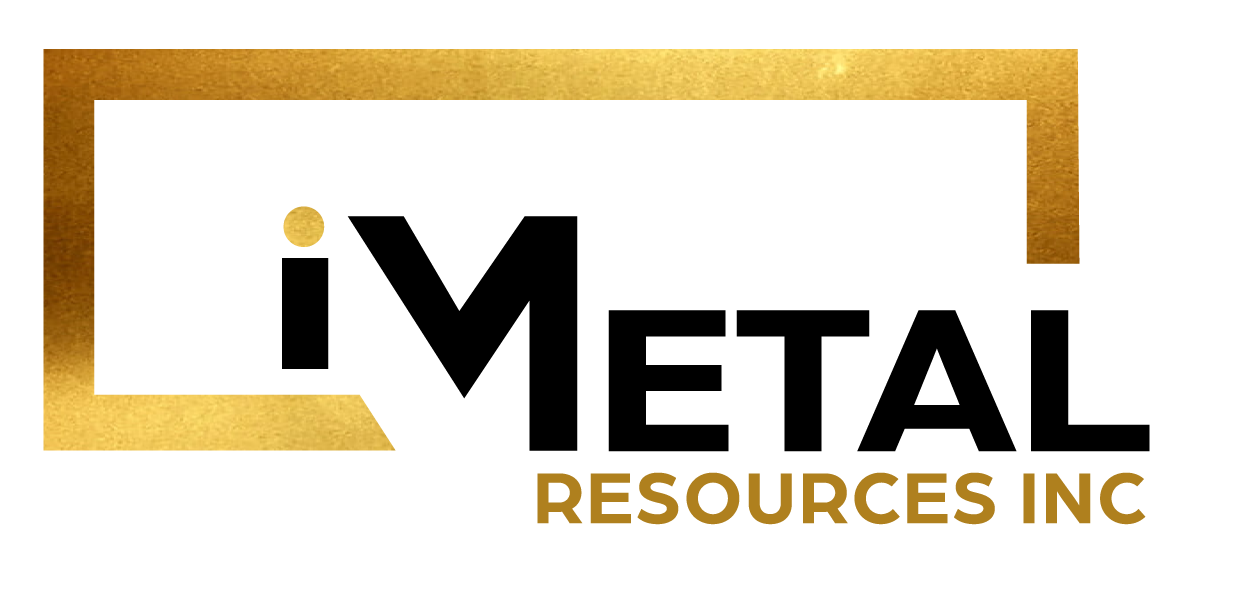 With every great sector rally comes new opportunities. That's no different in the precious metals space, where gold's recent surge above $2,000 an ounce has attracted a herd of investors trying to catch a ride on the bullish wave. During recent sessions, gold has bounced above and below that high threshold, but it's becoming increasingly clear that the sentiment of long-term investors is controlling the trajectory, shown by experienced metals traders taking every opportunity to capitalize on price dips. In fact, metals traders are running toward, not away from, the perceived value proposition, apparently encouraged by headlines suggesting that even higher, if not record-setting, highs are on the way for gold prices.
That is more than good news for those directly invested in the bullion; it is also for investors seeking to leverage the strengths of large and small companies whose deposits in the ground – or even the potential inherent thereof – can unleash massive valuation resets. Don't be misled by its microcap price, iMetal Resources, Inc. (OTC: IMRFF) (TSXV: IMR) is on that list. And at $0.14 a share, coupled with a thinly-traded float known to catch a bullish fever, IMRFF shares at these levels are worthy of attention.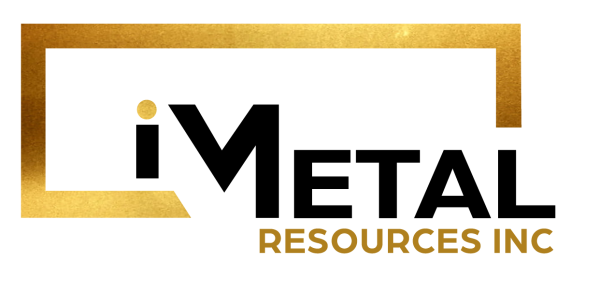 Reasons To Consider This Microcap Gold Stock Play
In fact, many investors have already taken notice of the opportunity. The company's U.S. shares have ripped higher in 2023, striking as high as a 387% gain after bouncing off their 52-week low of $.05 last October to score $0.24 in February. Currently at $0.14, and with gold in a technical rally mode, IMRFF stock reclaiming its 52-week high of $0.30 is an achievable target. And considering IMRFF is better positioned today to grow and maximize opportunities than ever, it's a potential 114% gain deserving to be in the crosshairs.
Plenty supports the bullish thesis. Foremost is that iMetal Resources Inc.'s projects are located in Ontario's renowned Abitibi Greenstone Gold Belt, one of the world's richest and most proven gold-bearing regions. A clear indicator of the region's lucrative potential is that iMetals is an excellent company. Neighbors include Newmont Corp (NTSE: NEM) and Agnico Eagle (OTC: AEM), two industry powerhouses who typically don't play where assets are scarce, which has helped drive their company valuations to roughly $36 billion and $28 billion, respectively (market caps on 05/12/23, 12:32 PM EST, Yahoo! Finance). There are vast metal deposits yet to be unearthed, and iMetal Resources Inc. is in an enviable position to earn a share of the rewards the region offers.
Location is just one measure supporting the bullish proposition. iMetal Resources Inc. can also justify higher valuations from a diverse portfolio of assets and projects, with progress levels ranging from early-stage exploration to advanced development. This diversity does more than expose a prudent and managed approach to resource exploration; it also saves the company money and puts in play the potential to monetize assets without the sometimes-exorbitant costs associated.
Remember, assets in the ground accrue to balance sheets as well. Thus, proving they are sitting on something worthwhile can transform their market cap.
Exploiting Inherent Value In A Bull Market
It's not unreasonable to expect that. iMetal's projects at Gowganda West put considerable upside into play since high-grade gold and silver discoveries indicate the potential for further exploration success and resource expansion. In other words, that location alone can provide plenty of value to exploit. And with an expert and industry-seasoned management team leading its way, IMRFF could tap into that potential faster than many think.
Better still, and timely to the IMRFF opportunity, the gold bugs are already suggesting the current interest in gold can send prices toward the $2500 level this year. Some believe that target could be reached by the end of Q2, with broader market sentiment driving speculators' models to support record highs despite mixed signals in the global economies. Frankly, those messages are getting hard to comprehend, often with bad news good, and good news bad, making it difficult to pinpoint a direction for assets. But in gold's favor, inflation remains stubbornly high, creating a rotation in assets from securities to metals. This reallocation can help guide a sustainable move higher that tends to lift all sector ships – iMetals included.
That shouldn't be surprising. iMetals may be flying under the radar, but it's also operating in the right places at the right times. In fact, minerals are included in the storied history of Canadian gold mining, positioning itself to access metals riches from the world's most productive and renowned gold districts, including the Klondike Gold Rush in the Yukon to the Abitibi Greenstone Belt in Ontario and Quebec. Those two locations helped establish Canada's mark as a hub for exploration, mining, and precious metals production. However, the better news for companies already there is that the opportunities are easily accessible.
In other words, Canada's mining-friendly policies and developed infrastructure make it an ideal destination for mining companies and industry stakeholders. Those advantages are likely to stay, with Canada considered to have the most transparent and efficient permitting process that couples well with its balanced environmental and safety regulations. Labor is plentiful, too – and not only for general work. Companies have access to skilled labor, including those proficient in technologies that are moving exploration from the trenches to the desktop, often saving companies millions in the process.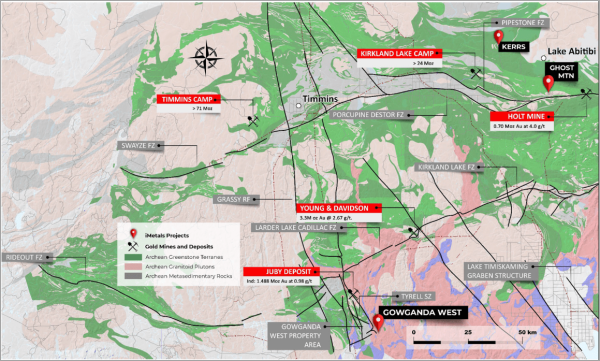 Working With The Support Of A Government And Its People
What's more, Canada appreciates and embraces its role in the sector. And so do its citizens, recognizing the industry's value as a critical contributor to Canada's economy, job creation, tax revenues, and community development. Unlike the often-strained relationships between miners and environmentalists in the United States, the Canadians emphasize community engagement and sustainable practices, a cooperative measure intended to minimize environmental impact and foster positive relationships with local populations.
That's created an atmosphere in Canada for the proliferation of responsible gold mining to continue. And it's needed, with global demand for precious metals contributing to everything from power sources that fuel hypersonic missiles to jewelry and everything in between, meaning sustained exploration activities won't leave the region anytime soon. And considering that technological advancements are enhancing the industry's ability to access previously untapped deposits and improve recovery rates, opportunities may be more appealing than ever to attract even more development of assets thought to be depleted.
That door could be opened to iMetals, which is earning the attention of industry stakeholders by being ideally positioned and financially capable of exploiting mineral wealth from its location within the Abitibi Greenstone Gold Belt. Moreover, by demonstrating its commitment to responsible mining practices and community engagement, this microcap exploration company is earning the trust of the communities where they work. Those relationships do more than keep the peace; they help expedite IMRFF's plans to turn ambition into dollars by leveraging the strength of community relationships and its impressive asset arsenal.
A Transformation In Process
IMRFF is executing that strategy at an especially opportune moment. The already-impressive rally in the precious metals market has been gaining momentum, with analysts modeling for prices to eclipse their all-time high of $2,075. Face it; gold has always stayed in style. Whether as jewelry, decoration, a store of value, or from its superconductive ability, it's a metal whose shine is not losing its luster. Yes, some argue that the impending lowering of interest rates will cause a pullback in spot prices. However, just as many say that short-term fixes amounting to band-aids on massive global monetary issues will ultimately lead to a spiraling higher of commodities pieces, not a decline. That argument is gaining supporters.
It's not one with a happy ending as far as economies are concerned. Still, it does expose early opportunities for those taking that side. Plenty of big names are joining the bullish gold price chorus, including CMC Markets forecasting gold prices between $2,500 and $2,600, Wheaton Precious Metals CEO Randy Smallwood expecting $2,500 per ounce, and Swiss Asia Capital suggesting to its clients that spot gold could touch $4,000 an ounce by year-end. Even relatively conservative Bank of America (NYSE: BOA) is on the bulls train, forecasting gold to hover around $2009 during the first three quarters of 2023 and then a spike to $2200 by the end of Q4/2023.
Speculators aren't the only force driving the markets and forecasts higher. There was an 18% increase in global gold demand last year, reaching 4,741 tons from its use in jewelry, holdings by central banks, industrial use, and investment demand. Demand often begets demand, which in this instance, could propel gold prices even faster than many expect. The bullish outlook is more than potentially excellent news for investors; little-known but fast-emerging iMetal Resources Inc. also stands to gain, noting its moves to capitalize on diversified opportunities inherent to respective markets and investment strategies.
Positioned To Maximize Its Assets Value
Making itself stronger is no coincidence of good fortune. iMetals has earned its way forward by positioning itself to capitalize on the enormous mining potential inherent to Ontario's Abitibi Greenstone Gold Belt. It's a massive geological formation that extends across Ontario and Quebec and has long been recognized as one of the world's richest gold-bearing regions. Additional benefits to those investing resources in the area include aligning with mining-friendly jurisdictions, excellent infrastructure, and a history of successful mining operations. The Abitibi Greenstone Gold Belt spans roughly 700 kilometers from east to west. It is best known for holding abundant mineral deposits, particularly gold, but also silver, copper, and zinc. The region has proved its worth to date, giving up and/or signaling over 200 million ounces of gold, 400 million ounces of silver, 15 billion tons of copper, and 35 billion tons of zinc.
Those deliverables and potentials have led Ontario's mining belts to provide miners a rich history of success, with over 100 producing mines in the region extracting what they can as fast as possible. Of those established mines, 21 are classified as distinct gold deposits, each boasting over 3 million ounces of the shiny metal. While impressive data to date, companies investing in the region expect to uncover much more, with many investing significant capital to unearth the mother lode of value they believe is still unearthed. iMetals has at least three shots on potentially massive value-creating goals.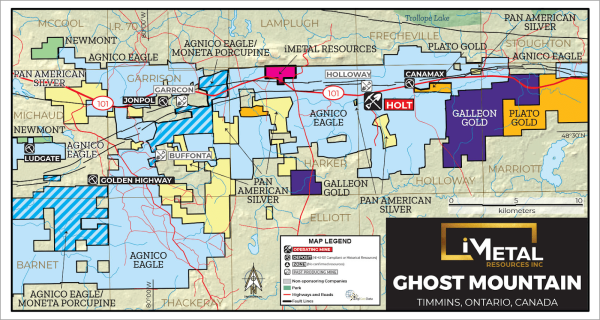 Three Projects Supporting The Bullish Proposition
Three projects within the Abitibi Belt are the primary value drivers of the IMRFF investment proposition, derived from their stakes in Gowganda West, Kerrs Gold Deposit, and Ghost Mountain. Each presents a unique opportunity to capitalize on the region's abundant mineral wealth, and more importantly, from an investor's perspective, are assets to be considered when trying to appraise fair value. At current prices, the worth of those assets has yet to be fully considered.
However, disconnects are opportunities. The Gowganda West project supports that premise. It's contiguous to the west and north of Aris Gold's Juby deposit, a recognized gold deposit that has attracted significant exploration and development interest. Notably, it's also contiguous to the west and northwest of Agnico Eagle and Orefinders Resources' mining properties, spanning 147 square kilometers and located just 90 minutes by road from the renowned mining hub of Kirkland Lake. The project boasts road access, crucial for efficient exploration and development activities. There's more to appreciate.
A compelling feature of the Gowganda West project is its contiguous location with Aris Mining (TSX: ARIS), which hosts the envied Juby deposit. The Juby deposit has been identified as hosting 770,000 ounces of gold (Indicated) at 1.1 grams per tonne (g/t) and an impressive 1.5 million ounces at 0.98 g/t (Inferred). What's great for them can be excellent for IMRFF. The geological structures hosting the Juby deposits have been observed to trend onto iMetal Resources' ground, strengthening its belief they are on the right track for a gold strike.
A second potential for riches is inherent to its Kerrs Gold Deposit, characterized by quartz vein replacement breccia gold mineralization, a style of deposit in which gold-bearing quartz veins are emplaced within brecciated host rocks. This type of gold deposit is known for its potential to host high-grade gold mineralization. Moreover, the Kerrs Gold Deposit benefits from a 43-101 Historic resource, indicating that a significant amount of exploration work has already been completed on the property. New technologies provide incentive and potential for IMRFF to exploit work done and capitalize on an opportunity showing tremendous promise from being located near the south and west of Newmont Corporation, one of the world's largest gold producers.
Finally, there's Ghost Mountain, another promising asset close to Agnico Eagle's Holt and Holloway Mine. Because it's close to a major mining operation, iMetals is provided valuable insights into the geological characteristics of the area and access to existing infrastructure. Like the others, the Ghost Mountain project offers significant exploration potential and a potential near-term shot on goal in taking advantage of its strategic location to uncover new gold deposits.
An Under The Radar Gold Stock In A Bull Market
The sum total of iMetals' parts certainly exposes a valuation disconnect between assets and share price worthy of immediate consideration. In fact, with a precious metals rally in progress as IMRFF explores one of the world's most substantial deposit regions with assets neighboring industry giants, acting sooner than later on appraising the potential of this fast-moving asset-rich company falls in the best practices category.
Even the market bears will have difficulty arguing against iMetals reclaiming its 52-week high, roughly 114% higher than current levels. In short, there is too much in this company's asset arsenal to suggest that IMRFF's stock path of least resistance won't be higher. With money in the bank, an expert team driving the operations, and decades-long history showing iMetals is in the right place to exploit value, the value proposition inherent to IMRFF is more than attractive; it's worth seizing.
Disclaimers: Shore Thing Media, LLC. (STM, LLC.) is responsible for the production and distribution of this content. STM, Llc. is not operated by a licensed broker, a dealer, or a registered investment adviser. It should be expressly understood that under no circumstances does any information published herein represent a recommendation to buy or sell a security. Our reports/releases are a commercial advertisement and are for general information purposes ONLY. We are engaged in the business of marketing and advertising companies for monetary compensation. Never invest in any stock featured on our site or emails unless you can afford to lose your entire investment. The information made available by STM, Llc. is not intended to be, nor does it constitute, investment advice or recommendations. The contributors may buy and sell securities before and after any particular article, report and publication. In no event shall STM, Llc. be liable to any member, guest or third party for any damages of any kind arising out of the use of any content or other material published or made available by STM, Llc., including, without limitation, any investment losses, lost profits, lost opportunity, special, incidental, indirect, consequential or punitive damages. Past performance is a poor indicator of future performance. The information in this video, article, and in its related newsletters, is not intended to be, nor does it constitute, investment advice or recommendations. STM, Llc. strongly urges you conduct a complete and independent investigation of the respective companies and consideration of all pertinent risks. Readers are advised to review SEC periodic reports: Forms 10-Q, 10K, Form 8-K, insider reports, Forms 3, 4, 5 Schedule 13D. For some content, STM, Llc., its authors, contributors, or its agents, may be compensated for preparing research, video graphics, and editorial content. STM, LLC. Has been compensated up to ten-thousand-dollars via cash wire by a third party to produce and syndicate content for iMetals Resources, Inc. for a two-week period ending on May 12, 2023. As part of that content, readers, subscribers, and website viewers, are expected to read the full disclaimers and financial disclosures statement that can be found on our website by visiting primetimeprofiles.com/disclaimers. The Private Securities Litigation Reform Act of 1995 provides investors a safe harbor in regard to forward-looking statements. Any statements that express or involve discussions with respect to predictions, expectations, beliefs, plans, projections, objectives, goals, assumptions or future events or performance are not statements of historical fact may be forward looking statements. Forward looking statements are based on expectations, estimates, and projections at the time the statements are made that involve a number of risks and uncertainties which could cause actual results or events to differ materially from those presently anticipated. Forward looking statements in this action may be identified through use of words such as projects, foresee, expects, will, anticipates, estimates, believes, understands, or that by statements indicating certain actions & quote; may, could, or might occur. Understand there is no guarantee past performance will be indicative of future results. Investing in micro-cap and growth securities is highly speculative and carries an extremely high degree of risk. It is possible that an investors investment may be lost or impaired due to the speculative nature of the companies profiled.
Media Contact
Company Name: STM, LLC.
Contact Person: Michael Thomas
Email: [email protected]
Phone: 917-773-0072
Country: United States
Website: https://primetimeprofiles.com/