Genomics Market worth $83.1 billion | Recent Developments and Trends to 2027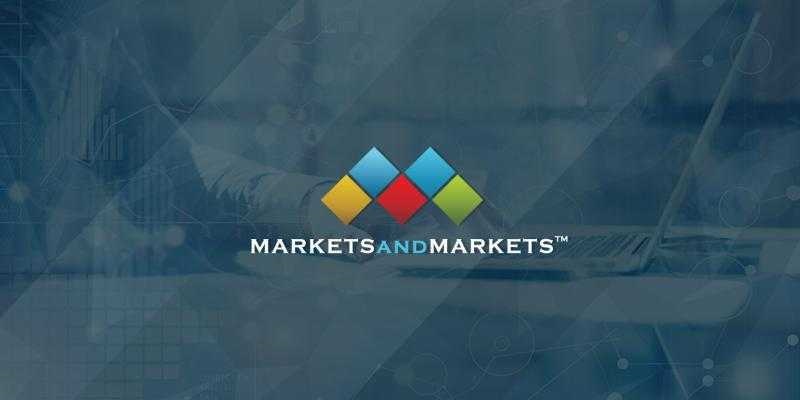 Genomics Market in terms of revenue was estimated to be worth $46.2 billion in 2023 and is poised to reach $83.1 billion by 2028, growing at a CAGR of 12.4% from 2023 to 2028 according to a new report by MarketsandMarkets™
The genomics industry is expected to experience a major boom in the near future. This is due to the increasing demand for personalized medicines and therapies, as well as the development of more advanced genomic sequencing technologies.
Genomics Market in terms of revenue was estimated to be worth $46.2 billion in 2023 and is poised to reach $83.1 billion by 2028, growing at a CAGR of 12.4% from 2023 to 2028 according to a new report by MarketsandMarkets™. Factors such as funding provided by government for genomics projects, which is helping support the development and commercialization of new genomics technologies and will create new opportunities for companies operating in the genomics market and rising incidence of cancer and growing application of next generation sequencing for cancer research is driving the genomics market growth. Also, there is significant growth in the number of genomic startup players and funding offered to these start up players which is supporting research and development, driving innovation, increasing competitiveness in the genomics market.
Download an Illustrative overview: https://www.marketsandmarkets.com/pdfdownloadNew.asp?id=613
Browse in-depth TOC on "Genomics Market"
238 – Tables
41 – Figures
391 – Pages
The services segment accounted for the second largest share of the product & service segment in the genomics market in 2022.
Based on product and service, the genomics market is segmented into consumables and reagents, services, and instruments, systems, and software. In 2022, the services segment accounted for the largest share of the genomics market. Genomics services generally include data quality assessment, comprehensive analysis, interpreting results, and communicating & presenting results to customers. Many times, outsourced bioinformatics platforms are preferred by researchers and biotechnology companies as they allow them to design and implement their own queries. This allows researchers to focus more on generating results and biostatistics rather than maintaining and managing bioinformatics. Thus, preference to outsource service is promoting market growth.
The biomarker discovery segment accounted for the second largest share of the study type segment in the genomics market in 2022.
Based on study type, the genomics market is segmented into functional genomics, biomarker discovery, pathway analysis, epigenomics, and other study types. Biomarker discovery accounted for the second largest share of the genomics market in 2022. The reason for the large share of this market is genomics technology being rapidly adopted in biomarker discovery for the predicament of individuals at risk of diseases, early detection of diseases, and for advanced diagnostics to understand the prognosis of diseases and to provide personalized disease treatment.
The Europe region is the second fastest-growing region of the genomics market in 2022.
Based on the region, the genomics market is segmented into five major regions: North America, Europe, Asia Pacific, Latin America, and the Middle East & Africa. The Europe market is estimated to register the second highest growth during the forecast period. The '1+ Million Genomes' Initiative was introduced in Europe in 2018 to gain access to at least 1 million sequenced genomes in the EU. Since Digital Day 2018, 24 EU countries, the UK, and Norway, have signed member state declarations on inducing efforts toward creating a European data infrastructure for genomic data and implementing the common nation rule to enable federated data access. Such one-of-a-kind initiatives by European countries are expected to propel the growth of the genomics market in this region.
Inquiry Before Buying: https://www.marketsandmarkets.com/Enquiry_Before_BuyingNew.asp?id=613
Genomics Market Dynamics:
Drivers:
Increasing government funding to support genomics projects
Rising incidence and prevalence of viral diseases and genetic disorders
Growing incidence of cancer and increasing applications of next-generation sequencing in cancer research
Robust investments in genomics startups
Growing applications of genomics
Trends:
Partnerships and collaborations for technological advancements in genomics
AI in genomics
Following are the application of AI in genomics
Opportunities:
Use of genomics in specialized/personalized medicine
Challenges:
Ethical issues
Dearth of trained professionals
Secure storage of large volumes of sequenced data
Key Market Players:
Key players in the genomics Market include Illumina, Inc. (US), Thermo Fisher Scientific, Inc. (US), Danaher Corporation (US), QIAGEN N.V. (Germany), Agilent Technologies, Inc. (US), PerkinElmer Inc. (US), F. Hoffmann-La Roche, Ltd. (Switzerland),
Get 10% Free Customization on this Report: https://www.marketsandmarkets.com/requestCustomizationNew.asp?id=613
Recent Developments:
In March 2023, Illumina, Inc (US) launched Connected Insights, a new cloud-based software that enables tertiary analysis for clinical next-generation sequencing data. This software will help the genomic profiling (CGP) for advanced tumours along with whole-genome sequencing for rare diseases and other advanced applications.
In February 2023, Thermo Fisher Scientific, Inc. (US) launched TrueMark STI Select Panel, a polymerase chain reaction (PCR) test designed to detect Chlamydia trachomatis, Neisseria gonorrhoeae, Trichomonas vaginalis, and Mycoplasma genitalium for research applications only.
In February 2023, Eppendorf AG (Germany) expanded its production facility in China by signing a contract for building a new production site in Shanghai.
In October 2022, Oxford Nanopore Technologies (UK) collaborated with 10x Genomics (US) to enable a streamlined workflow for sequencing full-length transcripts in single reads on highly accessible Oxford Nanopore devices.
Media Contact
Company Name: MarketsandMarkets™ Research Private Ltd.
Contact Person: Mr. Aashish Mehra
Email: Send Email
Phone: 18886006441
Address:630 Dundee Road Suite 430
City: Northbrook
State: IL 60062
Country: United States
Website: https://www.marketsandmarkets.com/Market-Reports/genomics-market-613.html