Asset Protection Lawyer Seth Schlessel Unveils In-Depth Article on Asset Protection in New York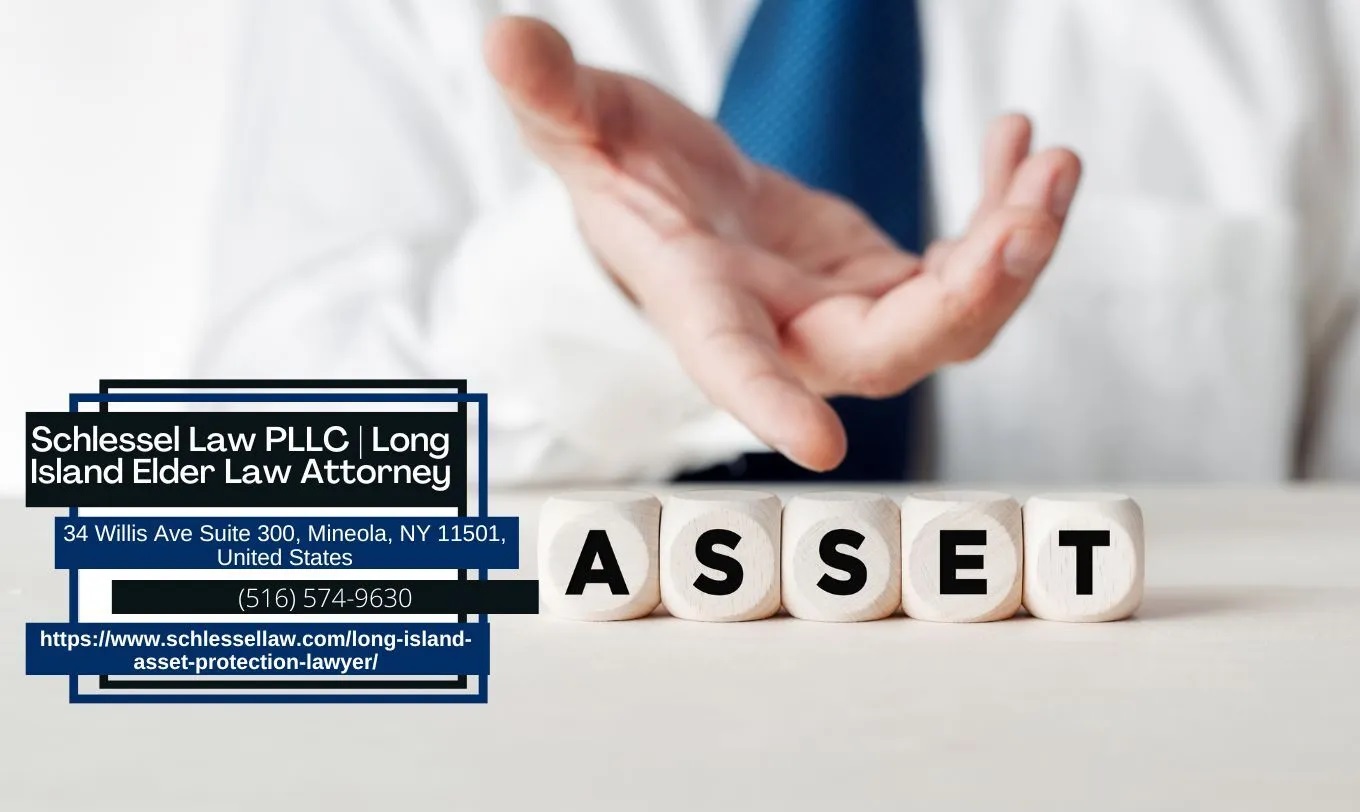 Asset protection lawyer Seth Schlessel of Schlessel Law PLLC has just released an in-depth article on the necessity and methods of asset protection in New York. This comprehensive guide aims to educate readers about the various financial strategies that can be employed to safeguard their assets from potential lawsuits or claims.
In the article, Schlessel, a renowned asset protection lawyer, emphasizes the importance of planning ahead to secure assets. "The best 'time' to start planning for asset protection is before you need it," he advises. Schlessel explains that asset protection is not just for the elderly; everyone should consider it as an insurance plan that can provide benefits when needed most.
Schlessel and his team of attorneys further elucidate on the myriad forms that assets can take, ranging from real estate and motor vehicles to stocks and intellectual property. They warn that the more assets one accumulates, the higher the risk of being targeted by creditors or other interested parties. This makes the role of an asset protection lawyer crucial in devising strategies to insulate assets without attracting lawsuits for tax evasion or perjury.
Quoting from the article, Schlessel states, "Asset protection can be used as a way to defend against liabilities or to be able to save your assets for your children or beneficiaries." He further explains how circumstances like divorce, bankruptcy, applying for government long-term care assistance programs, and financial mismanagement can potentially put one's assets at risk.
Schlessel Law, a leading law firm, also emphasizes the tailor-made approach it adopts for each client. Schlessel, as an asset protection lawyer, conducts a comprehensive evaluation of the client's wealth before suggesting bespoke asset protection strategies. These strategies may involve the creation of irrevocable trusts, Medicaid asset protection trusts, or the drafting of powers of attorney, all of which are explained in detail within the article.
Schlessel's article is a must-read for anyone seeking to understand the importance of asset protection and the role of asset protection lawyers in this process. It provides valuable insights into the intricacies of asset protection laws, enabling readers to make informed decisions about their financial future and inheritance.
The attorneys at Schlessel Law, PLLC are also widely experienced in creating living trusts and life insurance trusts for clients, helping them preserve their legacy for their heirs. The firm is dedicated to providing exceptional legal services aimed at protecting the assets and estate of clients.
To read the full article and gain a deeper understanding of asset protection in New York, visit the Schlessel Law PLLC website.
About Schlessel Law, PLLC:
Schlessel Law PLLC is a premier law firm based in Long Island, New York, offering a comprehensive range of legal services in estate planning, asset protection, and business planning. Their team of experienced attorneys, led by Seth Schlessel, is committed to helping individuals protect their legacy for their loved ones. They exercise transparency and care in developing personalized programs that serve the best interests of their clients. As trustees, they ensure that clients' asset protection trusts are managed effectively.
Embeds:
Youtube Video: https://www.youtube.com/watch?v=yDGWdMHvIs0
GMB: https://www.google.com/maps?cid=7387587768064061142
Email and website
Email: [email protected]
Website: http://www.schlessellaw.com/
Media Contact
Company Name: Schlessel Law PLLC
Contact Person: Seth Schlessel
Email: Send Email
Phone: (516) 574-9630
Address:34 Willis Ave Suite 300, Mineola, NY 11501
City: Mineola
State: New York
Country: United States
Website: http://www.schlessellaw.com/